How to create custom pages for your newsroom environment
Not every page in your newsroom is going to be a press release. For this reason, it's possible to add custom pages with 'evergreen content' to your Newsroom: a static page, not bound to time. Compare this to a press release that will lose some of its relevancy over time.
Note: there is also a video tutorial that walks you through these steps
Examples of custom pages
There are a lot of use cases for custom pages. Below is a non-exhaustive list, but this can go as far as your creativity takes you.
An overview of your (most well-known) customers
Your company fact sheet or even a full press kit
A page showcasing your products on offer
Other biographical pages, such as 'meet our management' or 'meet the team'
An overview page linking to all articles grouped per theme or accompanying tag
In practice, this means there are a few differences to a regular page. A custom page contains no timestamp and no modules by default.
How to add or edit custom pages
Custom pages can be added by going to 'Pages' in the navigation bar:

Then, click on 'Add page' and select the 'Custom page' option: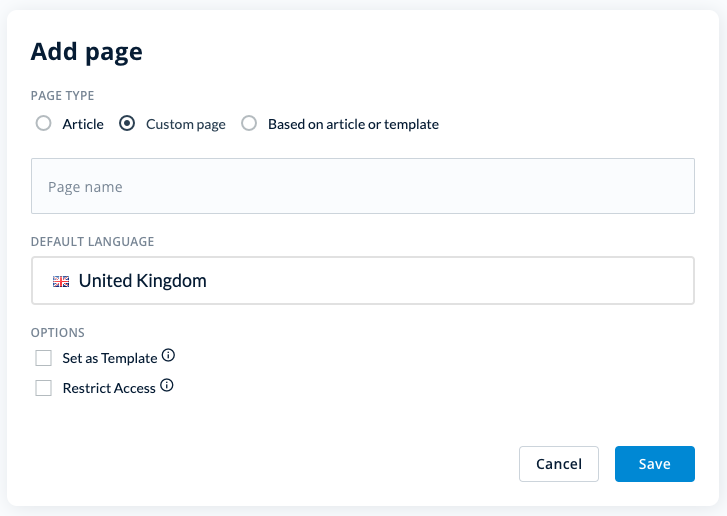 Choose a page name and a language and click 'Save'.
You can now edit the custom page and start adding content to the page.