How to use the Headlines module to display Releases in sections on the main Newsroom.
The "Headlines" module is the central organization tool for Releases and how they appear on the main Newsroom. It allows the user to break up the Newsroom front page in a visually interesting way, and group similar Releases together. This article will explain how to create headline sections, and assign them tags that will correspond to Releases to publish them in the correct section.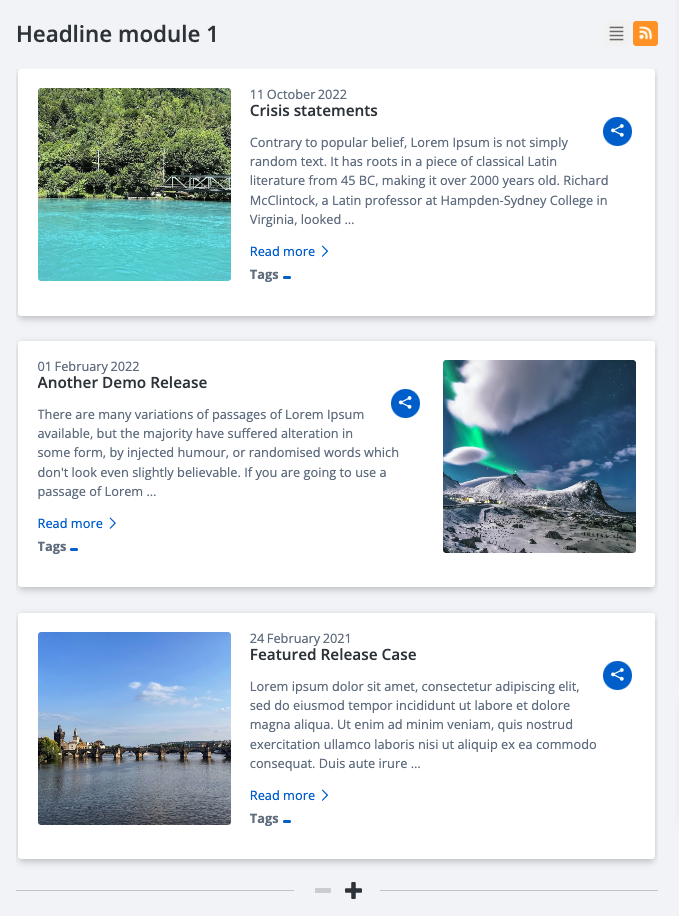 1. Go to "Newsroom".
2. In the sidebar, click on 'Miscellaneous', and then click the "Headlines" module.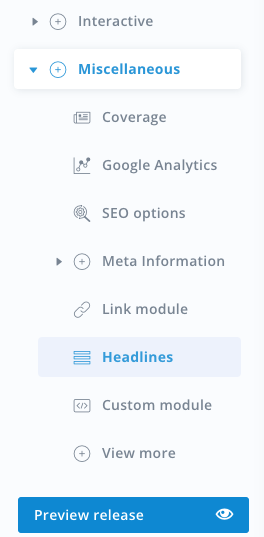 3. To create a Headline, click the green "Add Module" button.

4. Enter the title of the Headline as it will appear on the Newsroom.

5. Add a tag that corresponds to one or more Releases. Any Release that has a matching tag will automatically appear under that Headline's section on the Newsroom.
Note: If no Release has been published with a matching tag, the Headline will be automatically hidden on the Newsroom. The Headline will be visible once a Release is published with a matching tag.
6. Repeat these steps to add more Headlines sections.
Headlines and their corresponding tagged Releases will now be visible on the Newsroom.
The 'exclude tags' field can be used to define a tag that, when added to a release, will not be shown in the Headlines module.
Related articles: