The most used settings for the Headlines module can be found under 'Display options' in the module itself, but in addition, an advanced settings section for the headline modules has been implemented.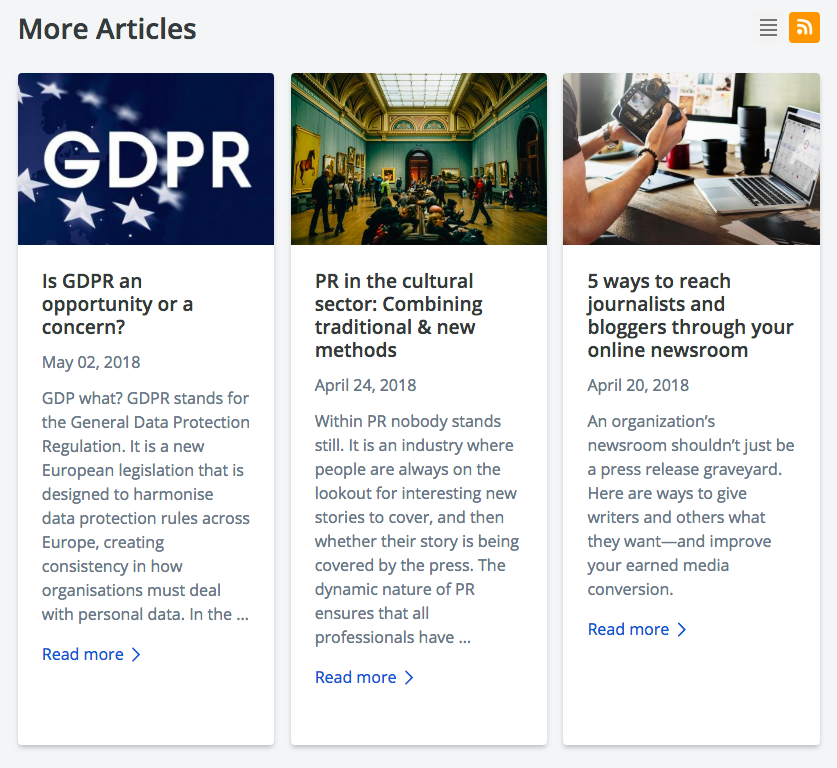 Overview
You can find the advanced settings by scrolling down in the headlines module until you see the button 'Show advanced display options'.


The following options are available:
Show RSS button

Show Archive button, which takes a visitor to the archive page of the headlines module.

Show article description. The field below allows you to set a character limit.

Include tagged articles from other Headline modules.

Show share buttons next to each headline.

Show the number of downloadable files, images and videos connected to the headline

Show the subtitle of the headline

Show articles that contain all connected tags that have been added to this Headline Module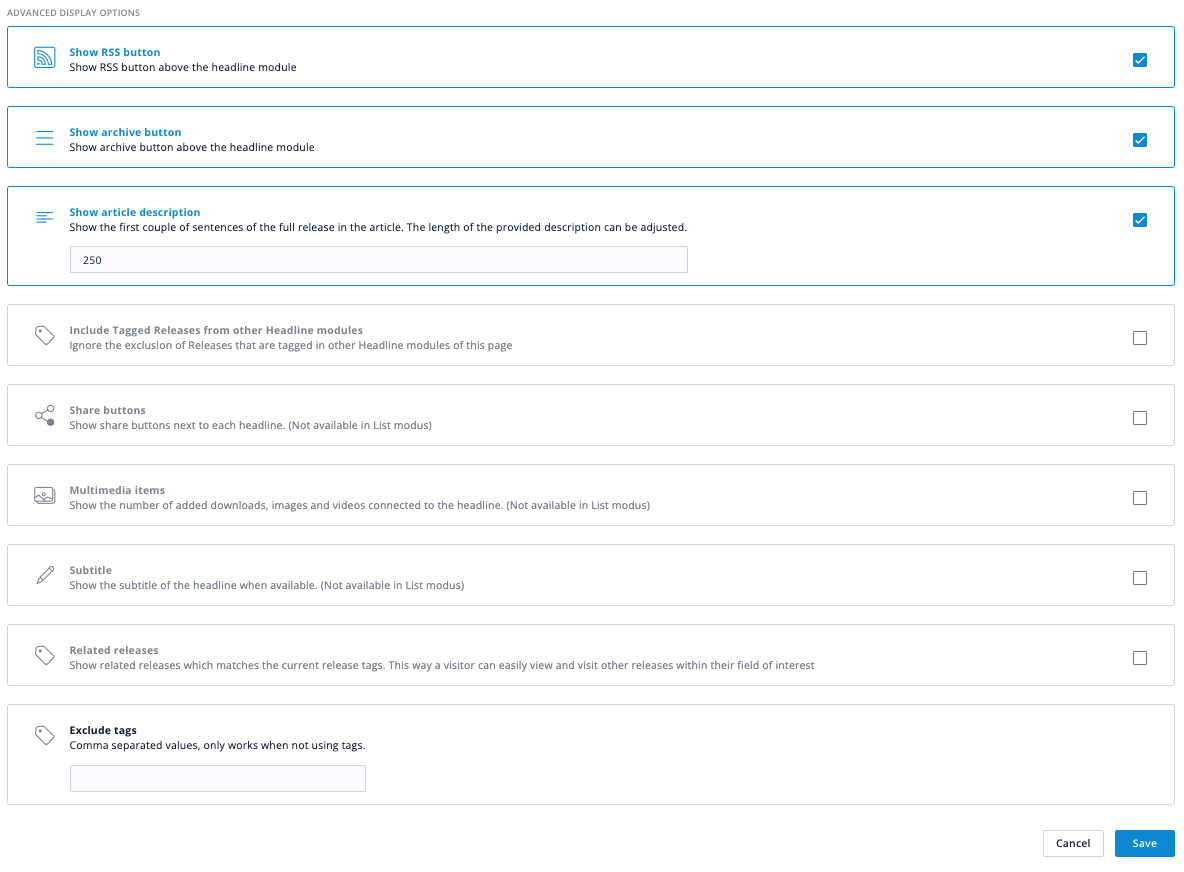 Note: the Headline Module pulls the three latest published articles by default. Please ask your Customer Success Manager to configure an 'include tag' or 'exclude tag' to control which articles appear in the Headline Module.