The Mail Editor allows you to add images inline with your text to your email campaign.
To start, choose Email in the navigation bar

Create a new campaign by clicking 'Create blank campaign'.
You'll see the email campaign on the left, and the different modules on the right side. To begin, click on 'Image with text' module from the Module Manager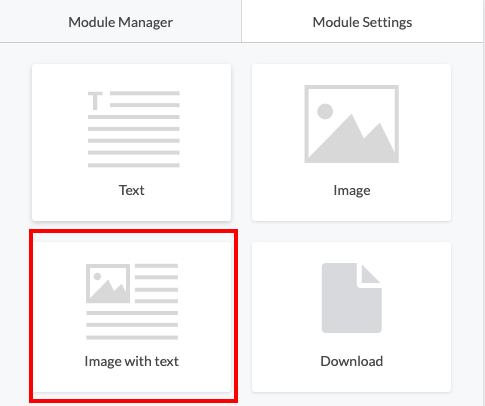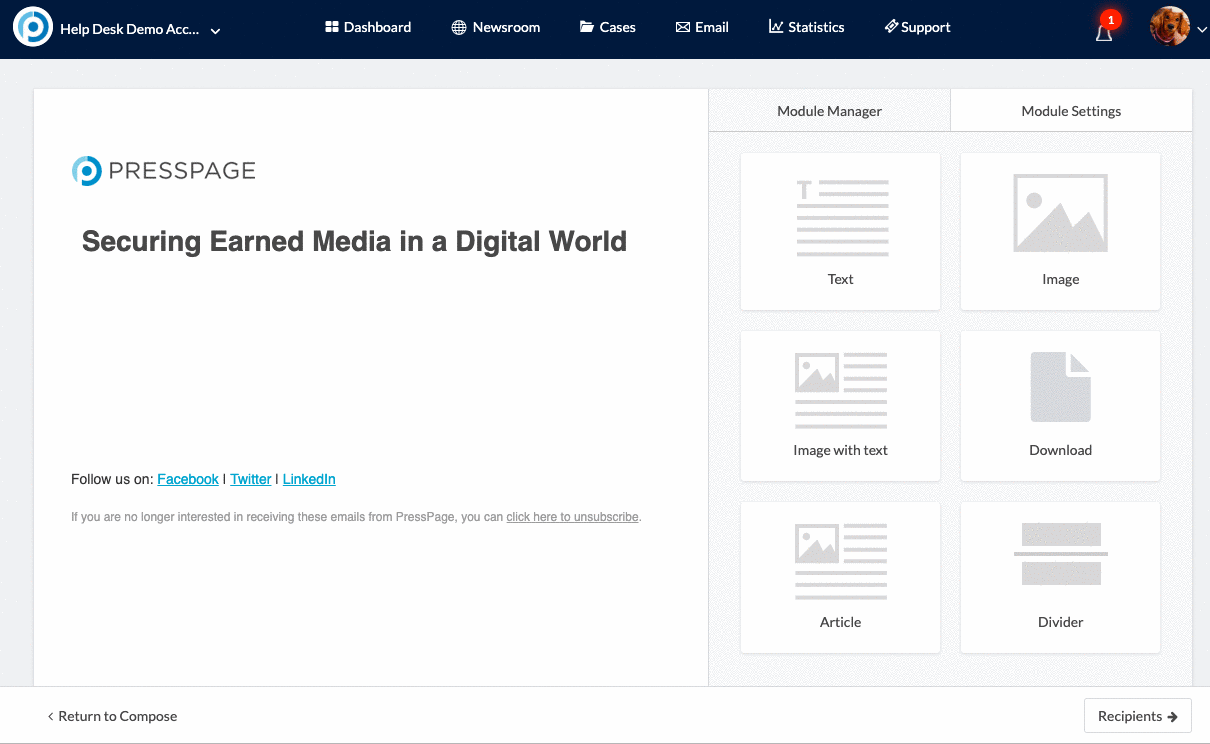 In the Module Settings on the right, click the 'Add Image' button, to open the Asset Manager. Here you can upload and add your inline image
Next, add your text to the text editor, located on the right, underneath your Image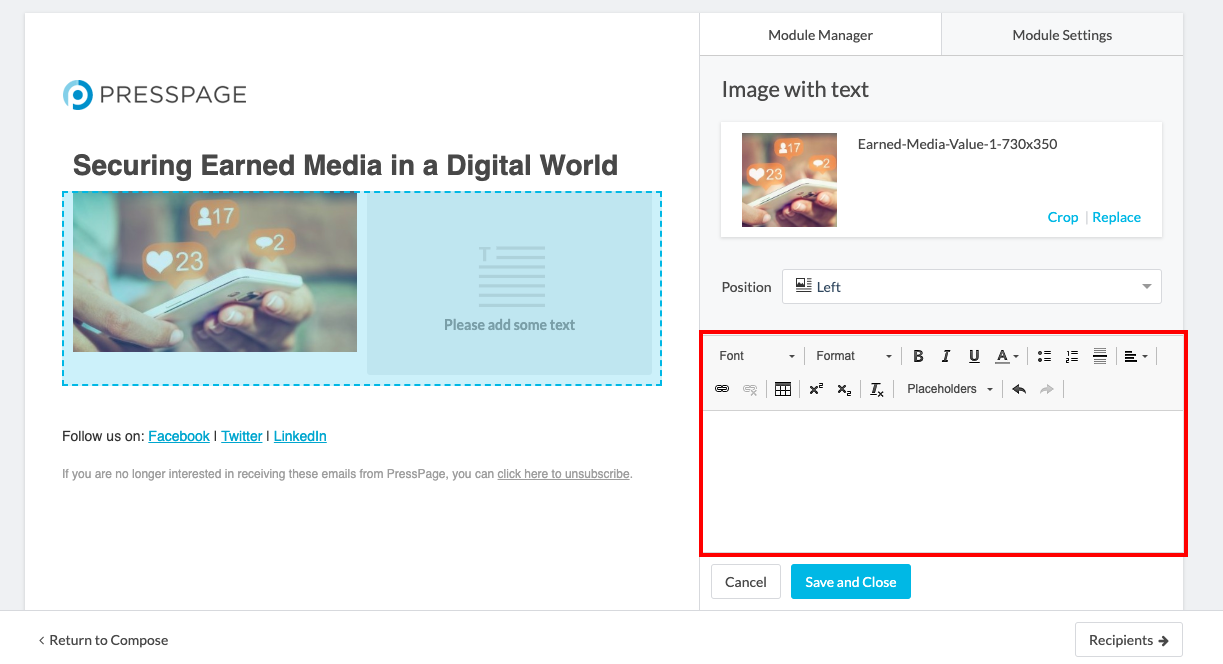 To add text, simply copy + paste or begin typing in the text editor on the right side. As you type, the email preview section will automatically update with your changes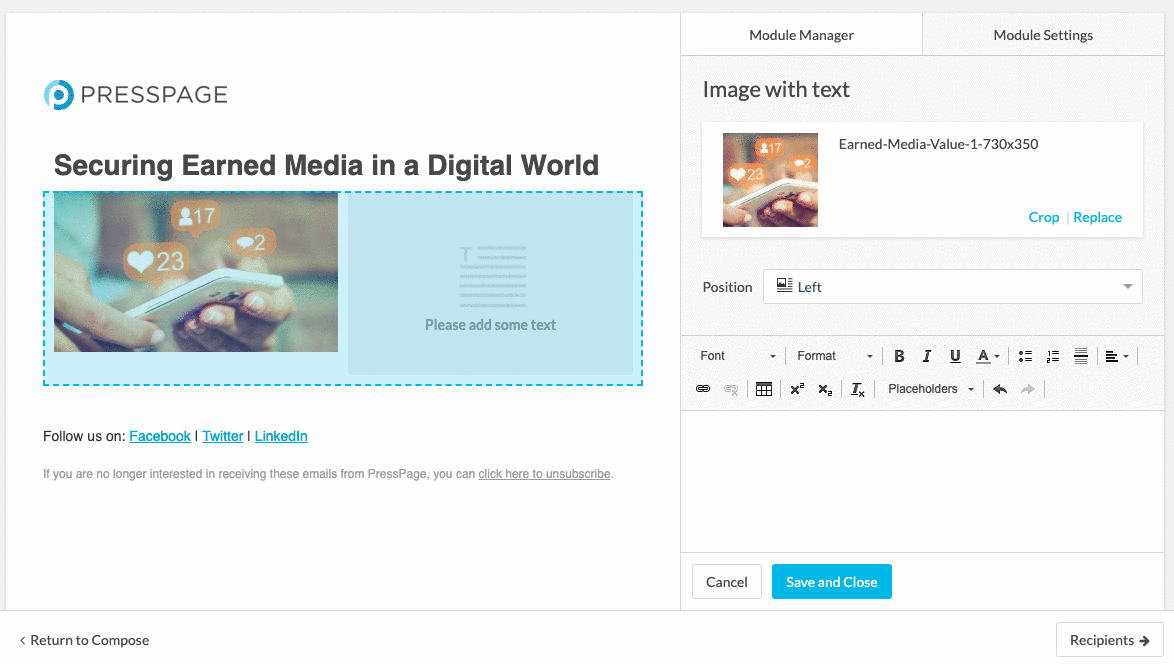 You can edit the text formatting by selecting the 'Format' option and choosing from Headings 1 through to Heading 6 and 'Normal' (regular body text)
---
Tip: You can duplicate your Image and text module by hovering over the module and clicking the duplicate button. This allows you to quickly create multiple content blocks with the same formatting, meaning you only need to replace the text and image.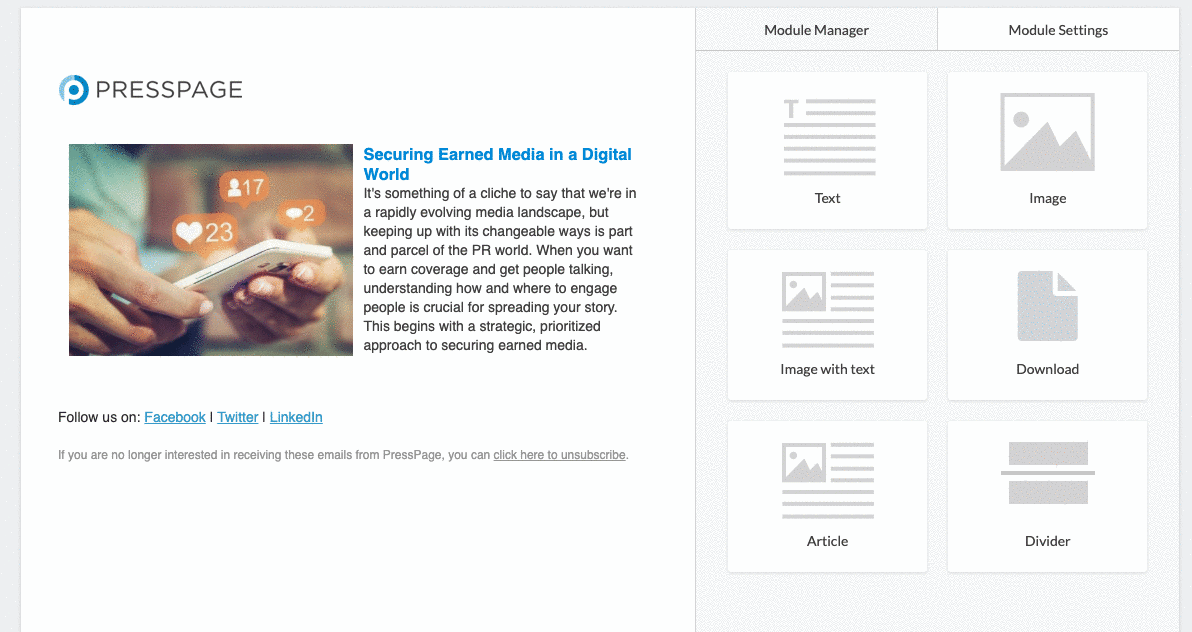 ---
You can crop your image to better align it with your text. Click the 'Crop' button in the image card, choose your aspect ratio, and save.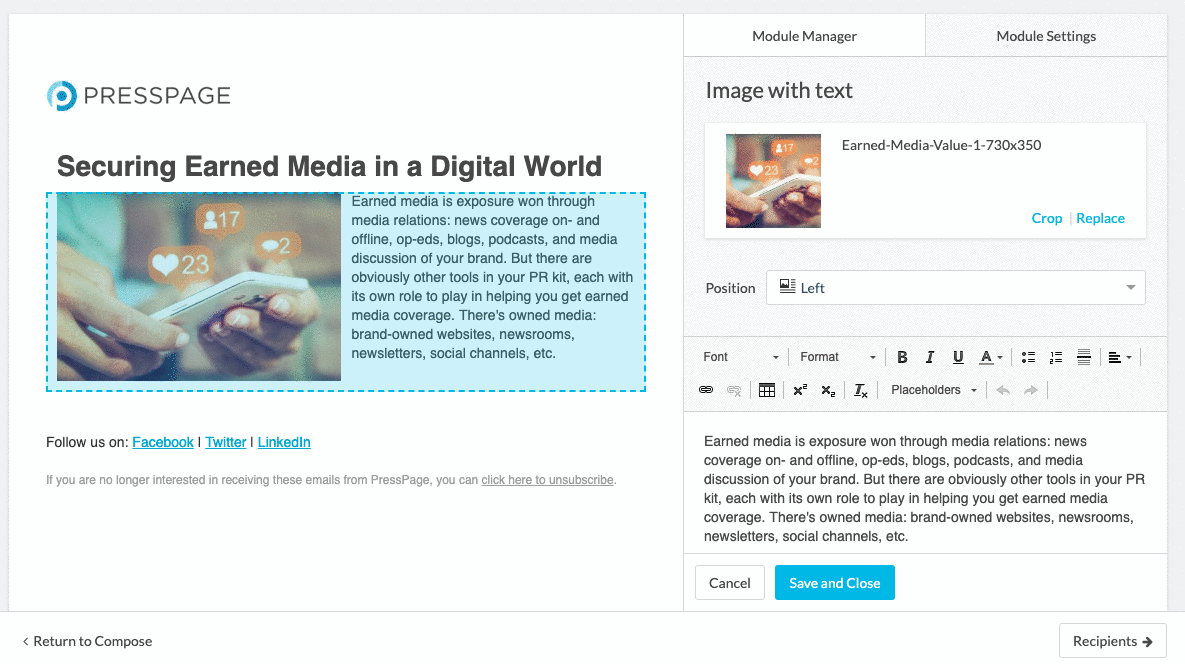 The 'Position' dropdown, allows you to choose the position of your image alongside your text. You can position your image on the left, right, top or bottom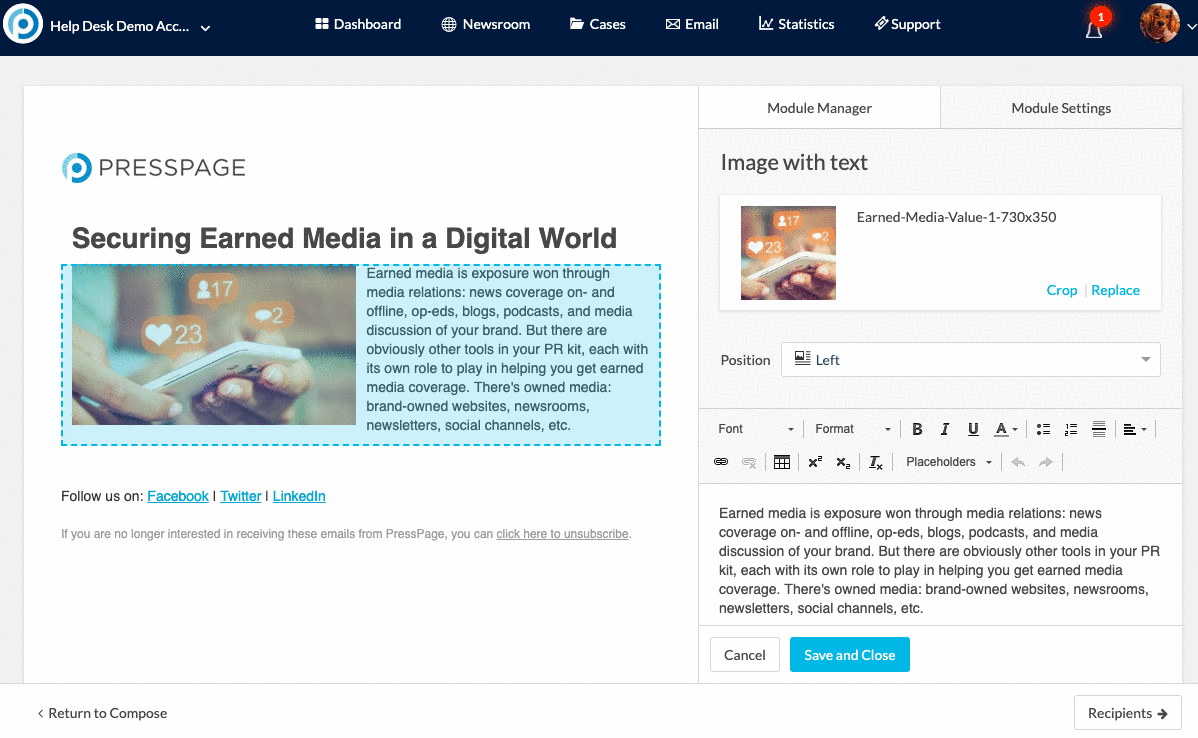 Tip: If you are building an Email Newsletter, try using the Article module instead. For a detailed tutorial on how you can build a newsletter in the new Mail Editor, read this article.