Table of contents:
Note: there is also a video tutorial that walks you through these steps.
Creating the campaign
Go to "Email" in the navigation bar.

Click the blue "New Campaign" button on the left side.

​

​
Choose the type of Campaign

Blank email campaign: Start a brand new campaign with no formatting or article related.

Based on newsroom article: Send a campaign that will automatically pull the content from a draft or published article on the Newsroom.

Based on email campaign: Copy the formatting of a previously sent or draft campaign
If applicable, select a language for the campaign.

Enter a subject line for the campaign. This will appear as the subject of the email in the receiver's inbox.

Next, select your campaign preferences:

Choose a template style to format the email and a sender from which the campaign will be sent from

Once completed, click 'Create Campaign' to begin editing your campaign

Build your campaign using the Content Editor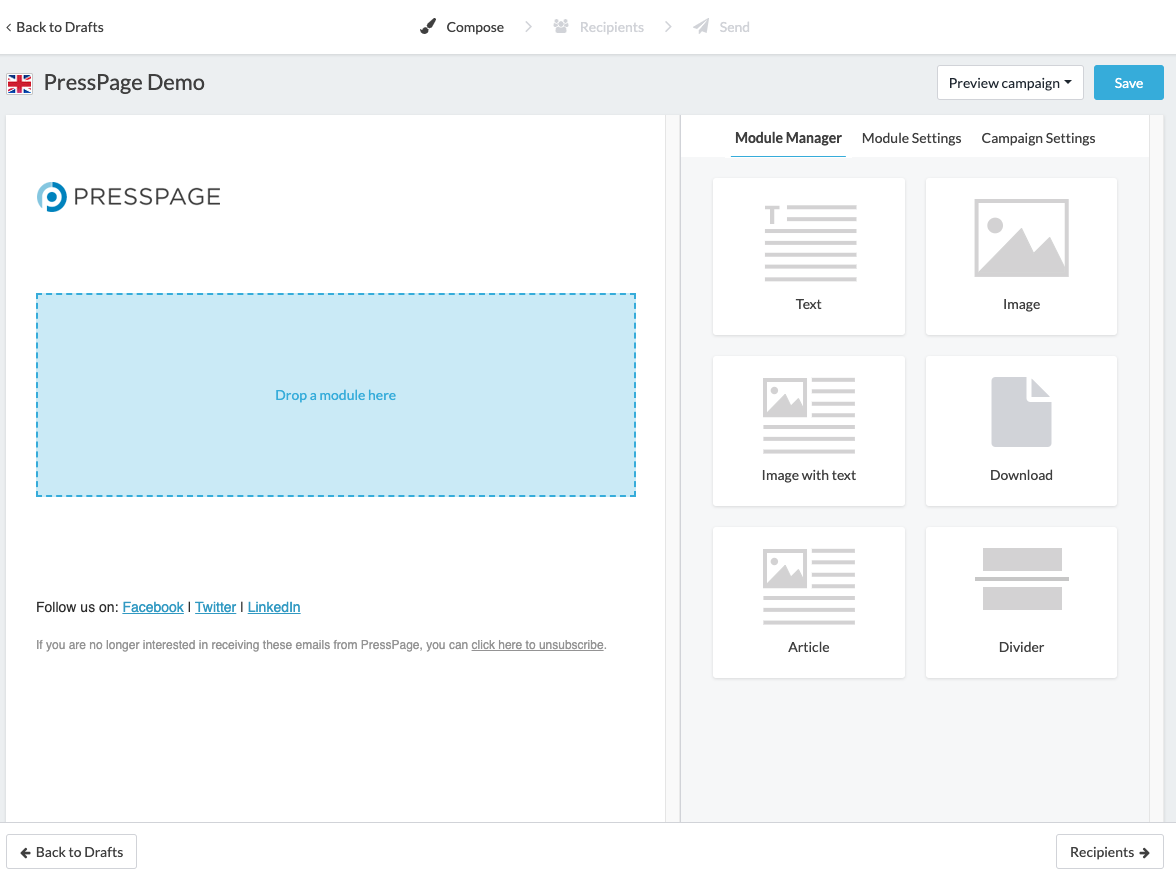 The Content Editor allows you to build an email campaign by adding and arranging a variety of modules to your campaign

The left side shows you a live updating preview of what your email will look like

The right side allows you to select modules from the Module Manager and to add and modify content to your modules from Module Settings

The campaign settings tab allows you to change the subject, sender and template without having to exit the Content Editor screen.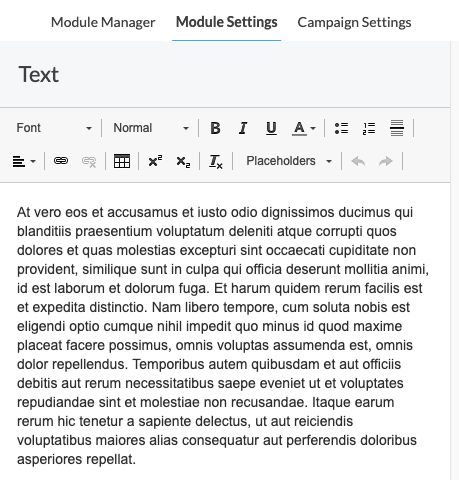 The Module Manager on the right allows you to choose from the following modules
Simply begin by clicking on a module or dragging and dropping it into the email preview screen on the left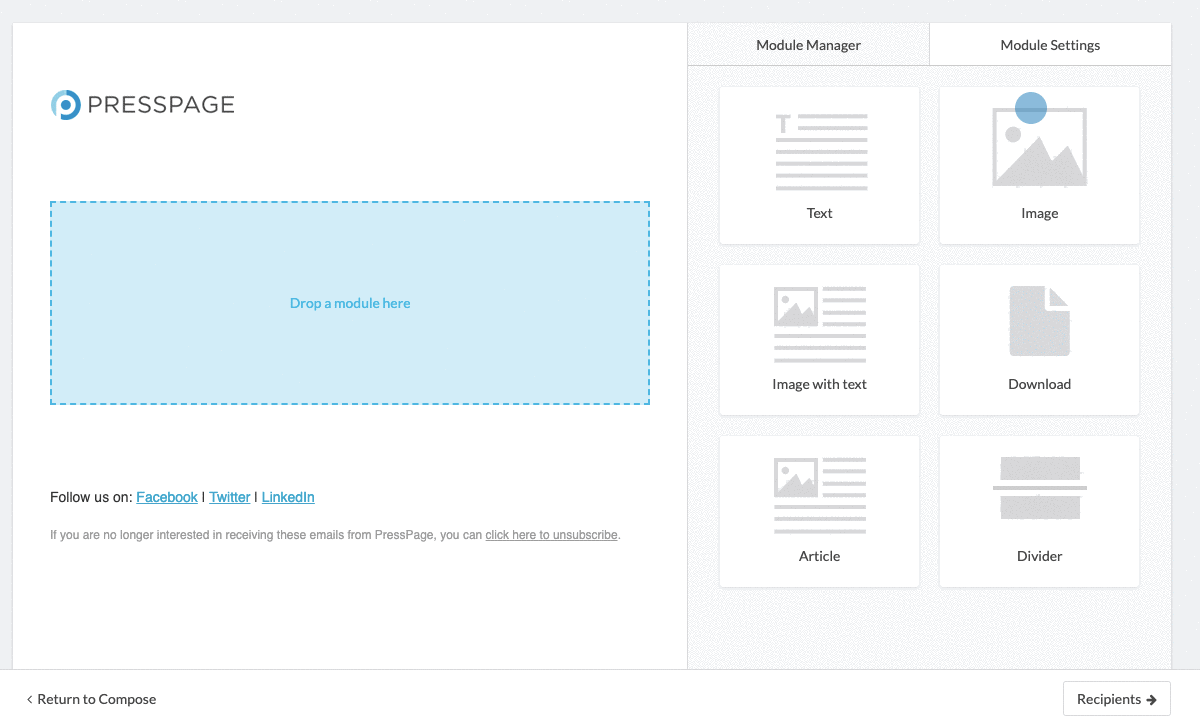 Once a module is added to your campaign, it is activated in Module Settings on the right where it can be edited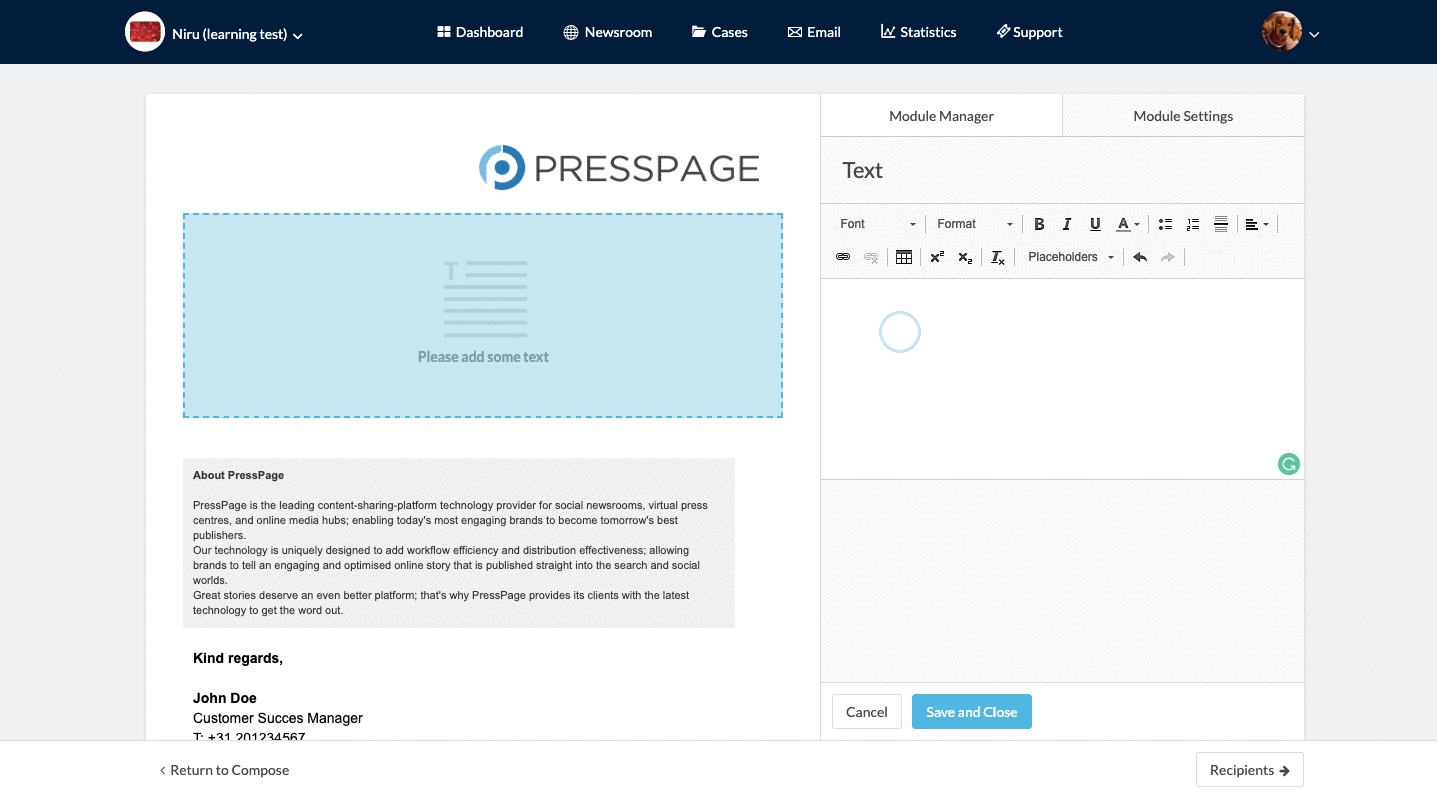 Once your changes are complete click 'Save & Quit'

You can add as many modules as you like to your email campaign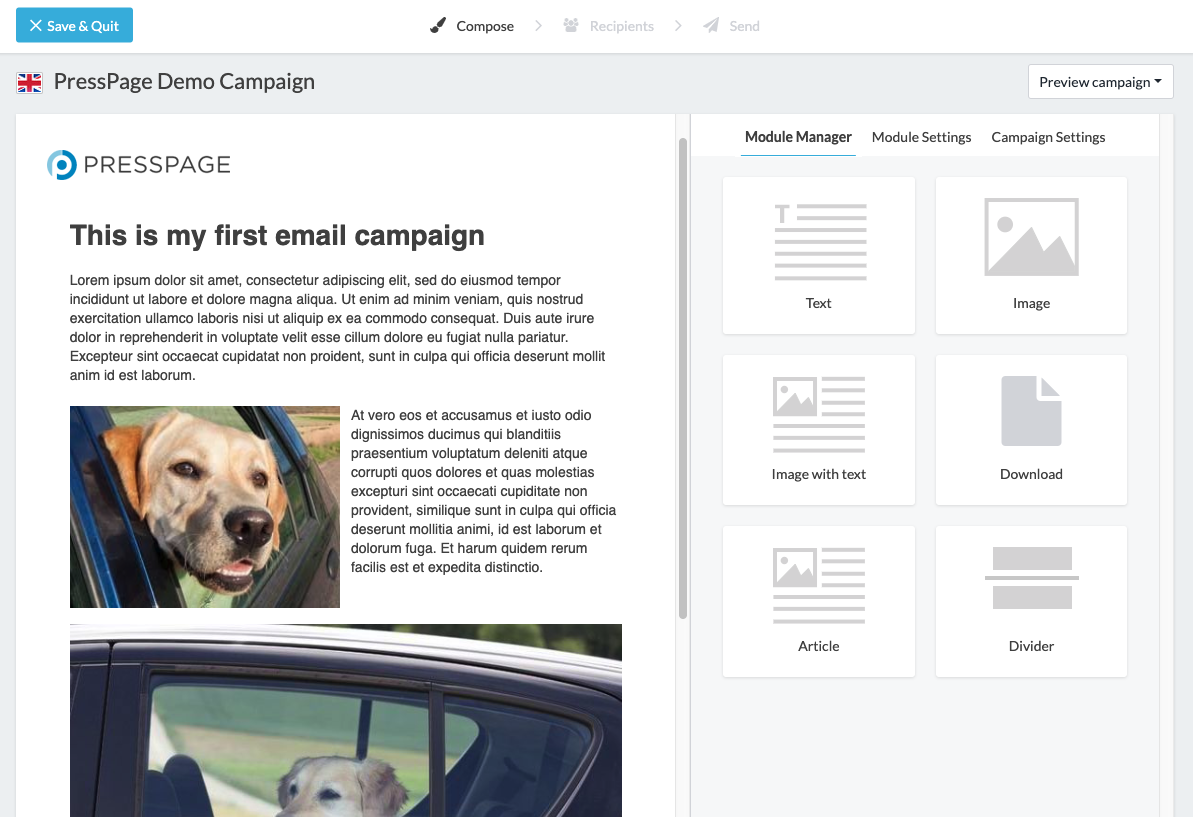 Your modules can be reordered by dragging and dropping them in the left preview section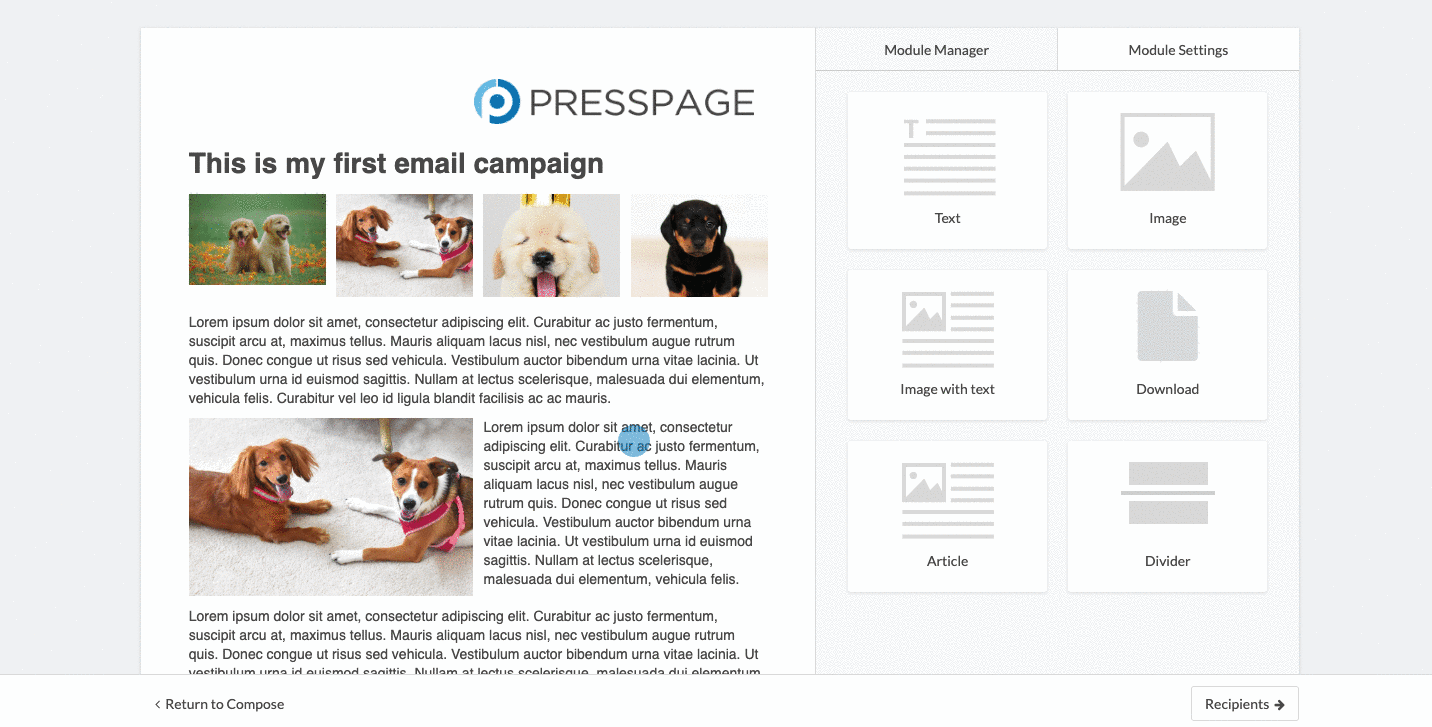 To edit an existing module, click to activate it, and make your edits in the Module Settings on the right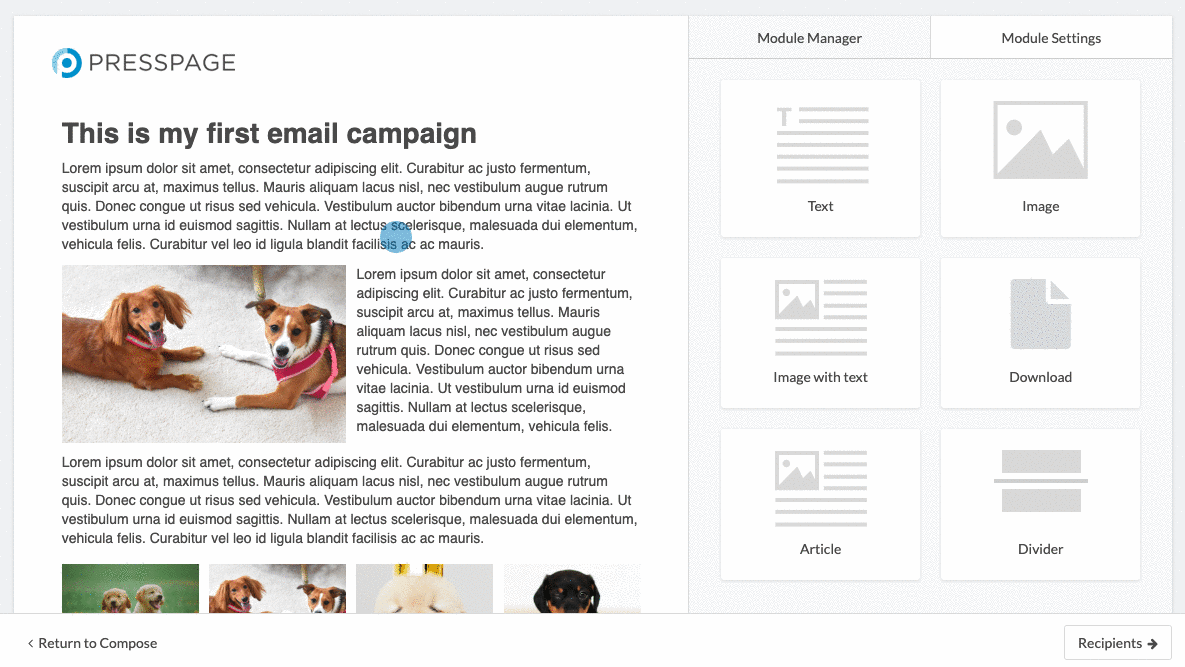 To delete a module, hover over it and click the Trash icon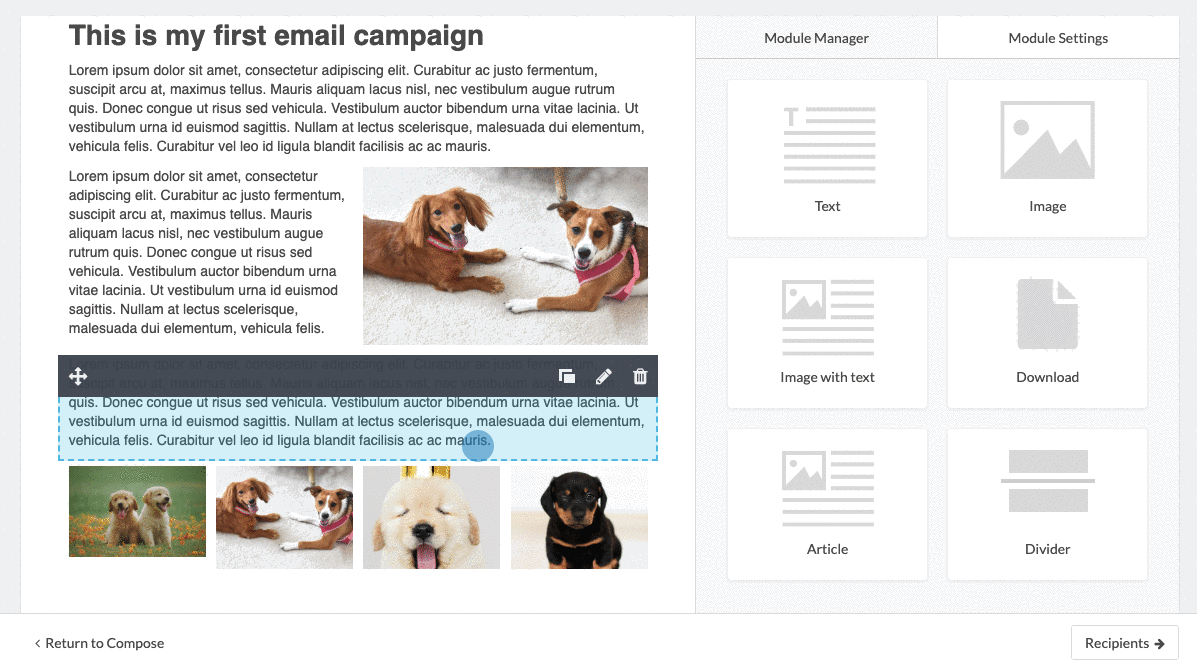 You can easily duplicate a module and its contents by hovering over a module and clicking the 'duplicate icon'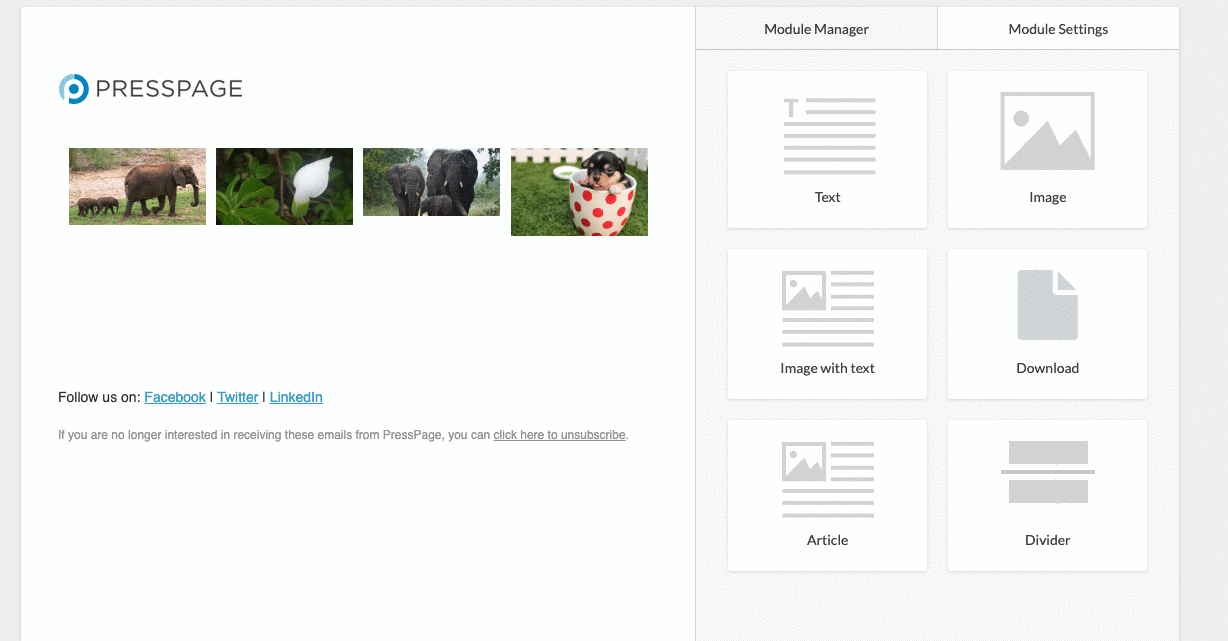 Once you are satisfied with your email campaign, select the 'Recipients' button

to choose which your contacts the email will be sent to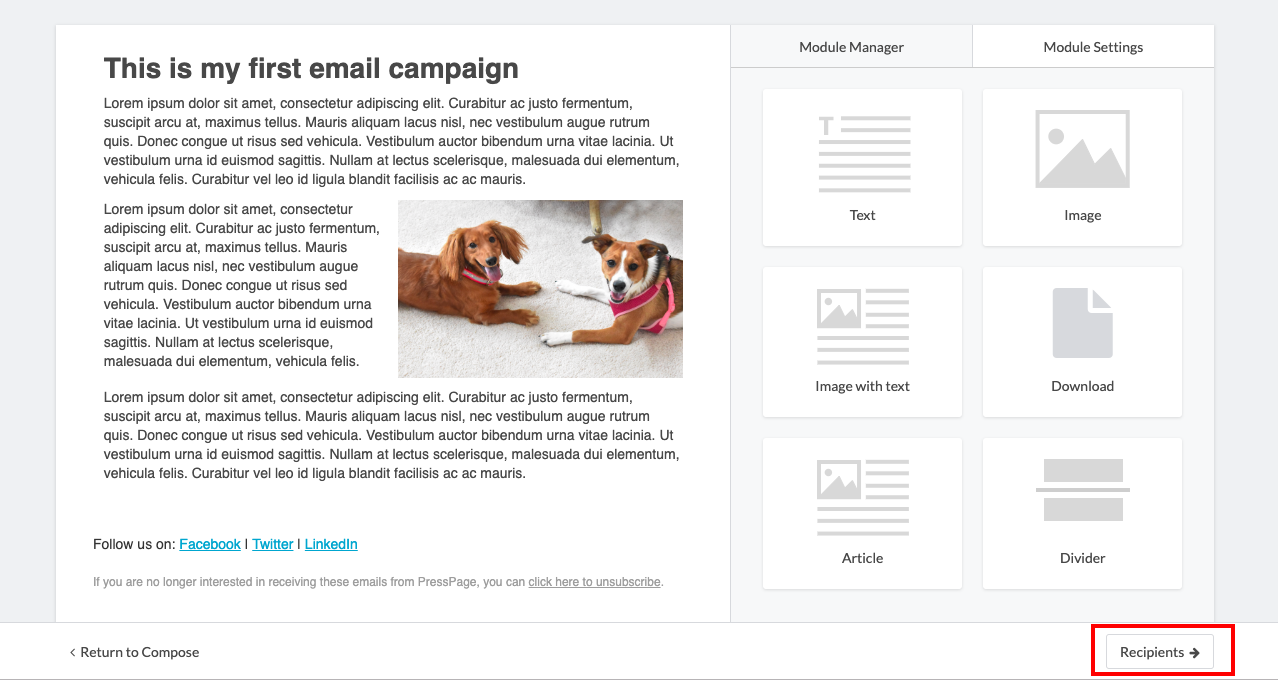 Adding recipients and sending out the campaign is covered in more detail in another article.