Plan your article for future or past date publication
Table of contents:
All articles listed in the publication page can be scheduled to a custom date and time.
Schedule a publish date
1. By selecting "Schedule", the article can be set to a date and time on which it should be published. After selecting this option, a date and time picker will appear in which a date and time can be set. This can either be a date in the future or a date in the past.




2. Clicking "Save" will confirm the chosen settings and all articles set to "Schedule" will be published on the selected date and time.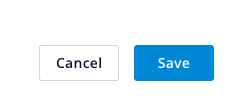 3. After saving, the articles that were scheduled in the future, will now show the date and time that they have been scheduled on.
The article will show as "Published" if the article was set to a past date.
4. You can still change the date to a future or past date by clicking "change date".
Schedule an unpublish date
Once an article has been published, it's also possible to make sure the article gets unpublished automatically by scheduling a date. Unpulishing an article will also unpublish any assets associated with the article. To do this, go from the article editor into the Publish Options: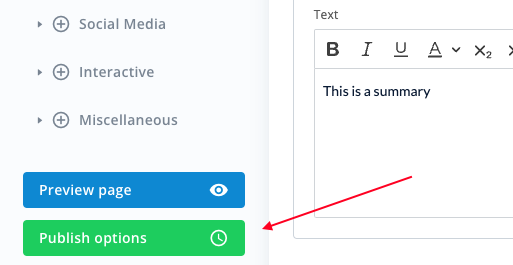 There, click on the "kebab icon" (three vertical dots) to access the option "schedule unpublish date":
You can then use the date picker to schedule the date when the article should be unpublished again. This option is only accessible after the article has been published.
Once you have set the unpublish date, it will look like this in the article overview:

After the unpublish date has been set, click 'edit' to either change the date or remove it completely:
Do not forget to click 'Save' after removing the unpublish date, or after changing the date.
Related articles