When you upload a video, image or a downloadable asset (such as a PDF document) in the Asset Manager, Presspage creates an asset page that shows the video, image or document in a landing page branded in the style of your newsroom. This is additional to the 'raw' link that just shows where the file is uploaded.
If you go to the Asset Manager, click on the thumbnail on the left hand side:

You'll see two links. The bottom one is the direct link to the upload. The top one is the link to what we call the 'asset landing page'.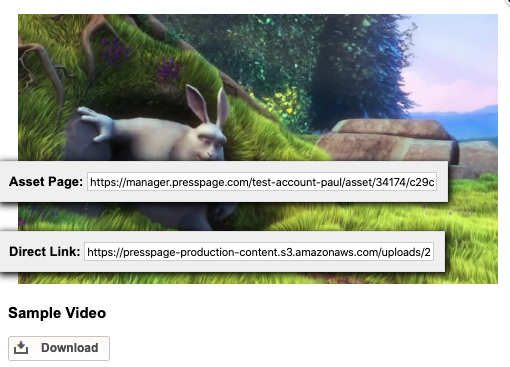 Going to the URL of the asset landing page will show the uploaded asset on a page in the style of your Newsroom template. It also contains a download button, options to share the asset on social media, and some basic information such as file name and file size.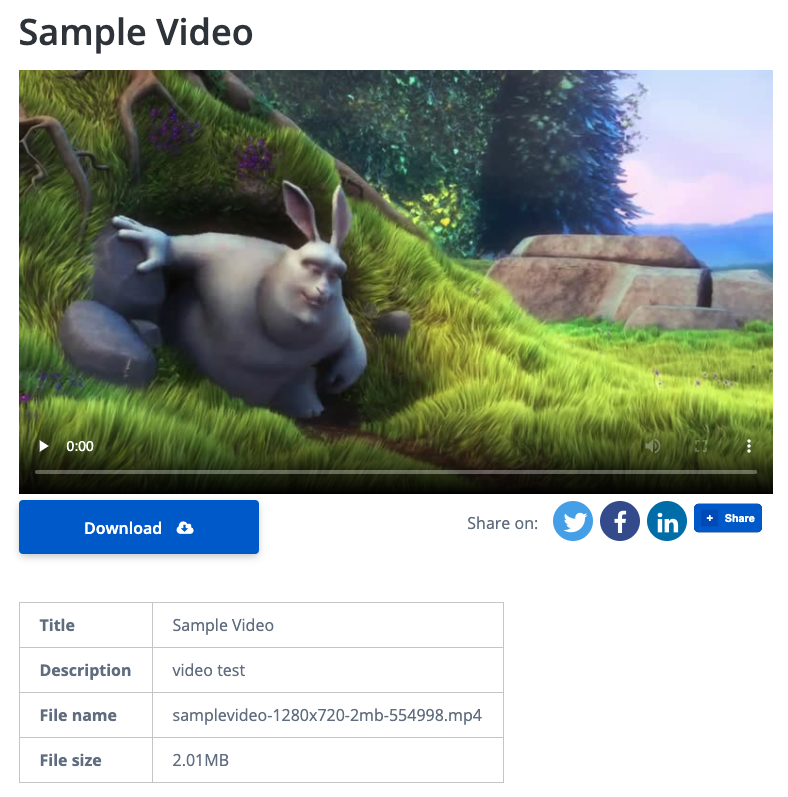 These landing pages are also being generated for YouTube and Vimeo videos. Only mp4 videos are downloadable, the YouTube and Vimeo video landing pages will not show a download button.
It's also possible to link to an asset in the Media Library without having to include it in an article first. To do this, go to the Media Library section of your newsroom and click on the asset.
You'll see a modal pop up with the image, a download button and some other buttons.

Click the light blue link button. This gives you a URL that directly links to the image and which can be saved to your clipboard. This is helpful for people who don't have access to the Asset Manager.
Finally, these landing pages are also being used when your Newsroom videos, images or documents are shared via social media or distributed via email.