Note: The instructions below only apply if this feature has been enabled for you. Premium and Enterprise customers can apply for this feature to be added to their Presspage Newsroom by contacting their Customer Success Manager.
If your company is publicly traded on a Euronext stock exchange, it's now possible to integrate a Stock Ticker to your Newsroom. This Stock Ticker is part of Euronext Corporate Services and can be purchased by reaching out to My Share Price Live. The plan type you need to ask for is "My Quote Pro".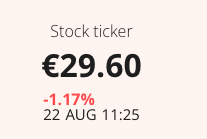 If you have the correct My Share Price Live plan and your CSM has added the Stock ticker module to your account in Presspage, you can enable it by going to the modules in the sidebar, and choosing Miscellaneous and then Stock ticker: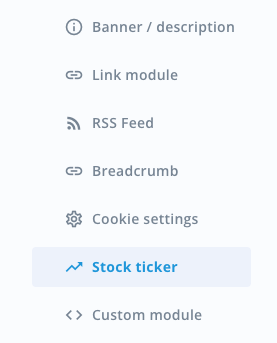 You will then find the settings to be filled out: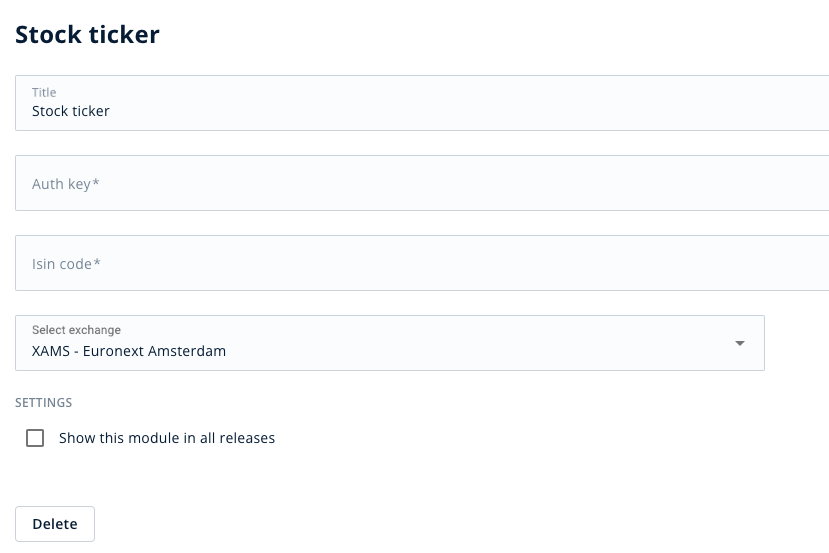 You get your Auth key from My Share Price Live once you have purchased their services.
Fill out the unique ISIN code of the stock that you want to display in the stock ticker. Finally, select the correct exchange. Please note that only Euronext exchanges are supported.
This module can be displayed on the newsroom homepage and individual article pages.