The Mail Editor allows you to crop images used in your email campaign without leaving the content editor screen.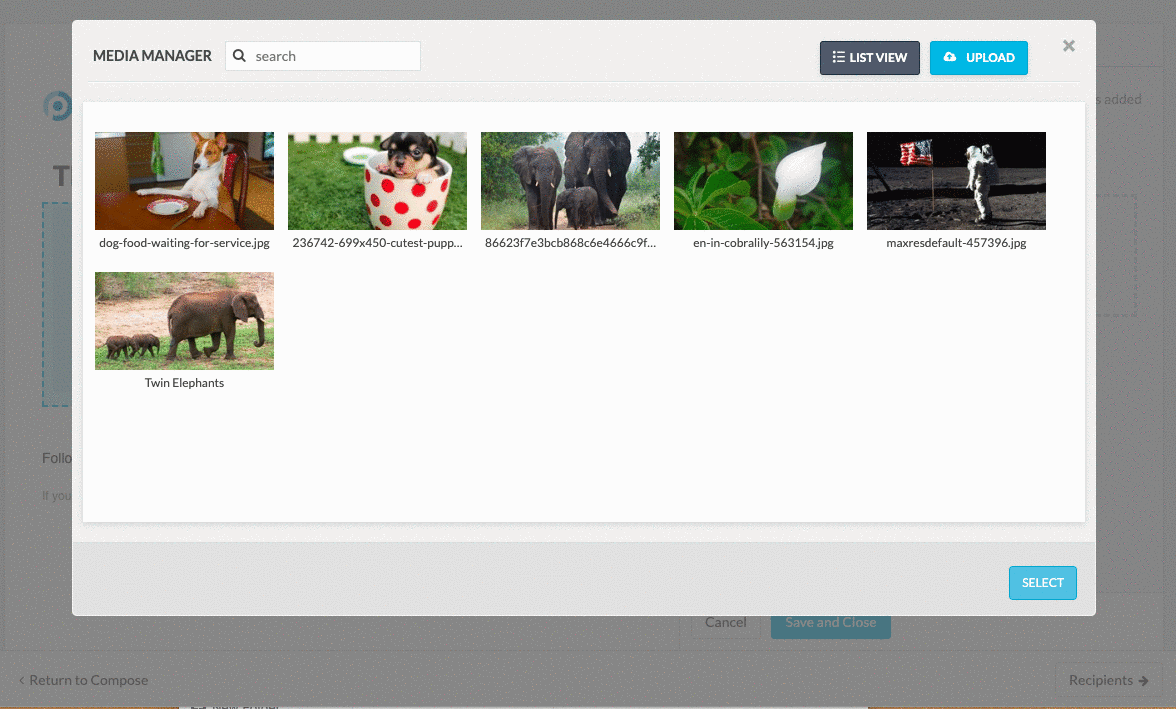 On the right side in 'Module Settings' you can change the order of the images by dragging and dropping them.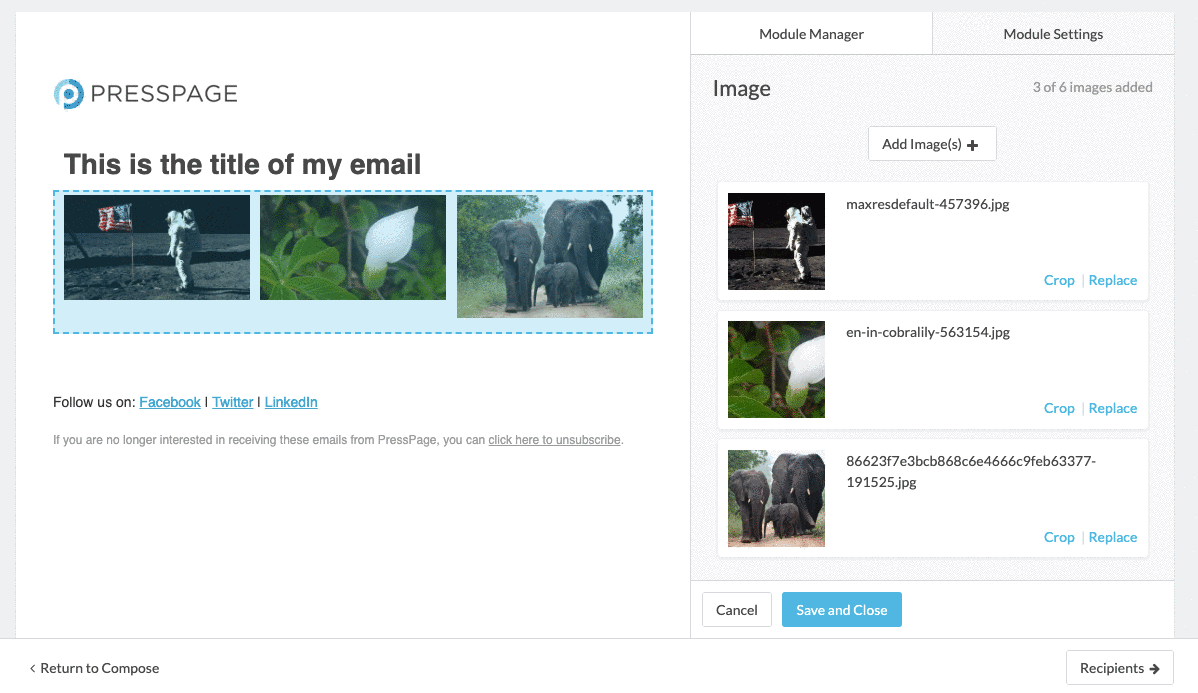 In the same menu, you also have the option to crop the images.

After clicking "Crop", a new window will pop up, allowing you to select the aspect ratio. Drag the corners of the box to the desired crop for the image.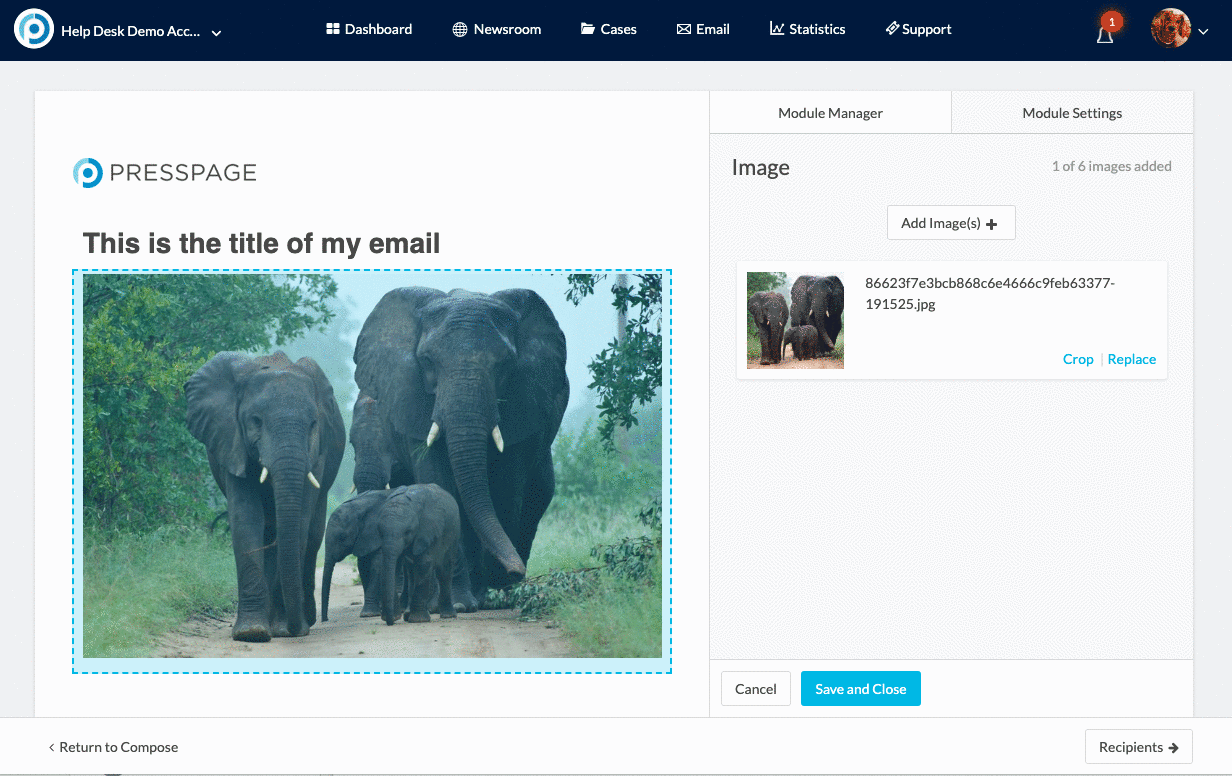 Click 'Save and Close' when you're done.
You can now work on another module or save your work.