The Mail Editor allows you to add images to your email campaign in a convenient way.
To start, choose Email in the navigation bar

Create a new campaign by clicking 'Create blank campaign'.
You'll see the email campaign on the left, and the different modules on the right side. Click on 'Image' to add one or more images to the email.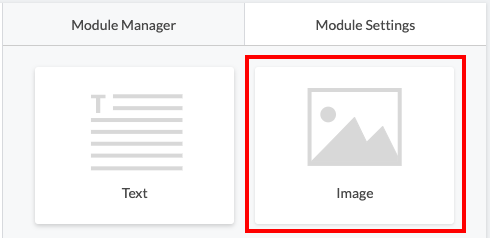 You'll also have the option to show the title of the image underneath the displayed image itself: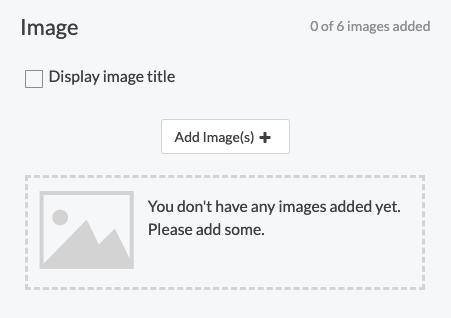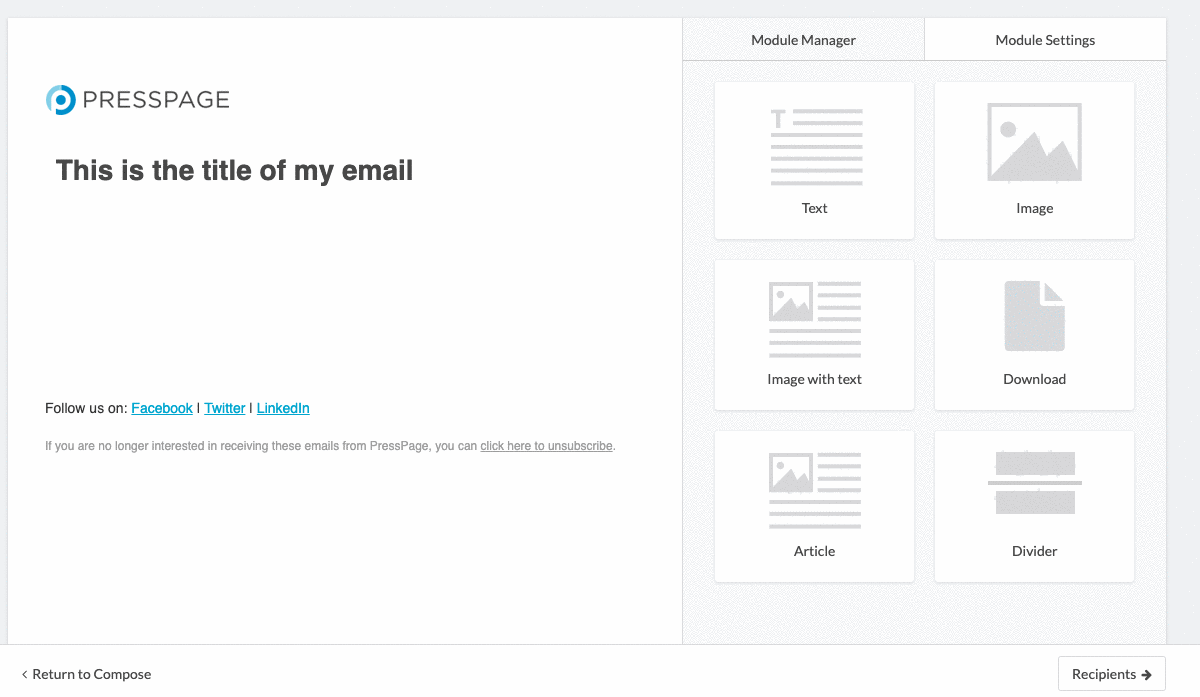 You can then select up to 6 images per module. Clicking on 'Add Image(s)' will take you to the Asset Manager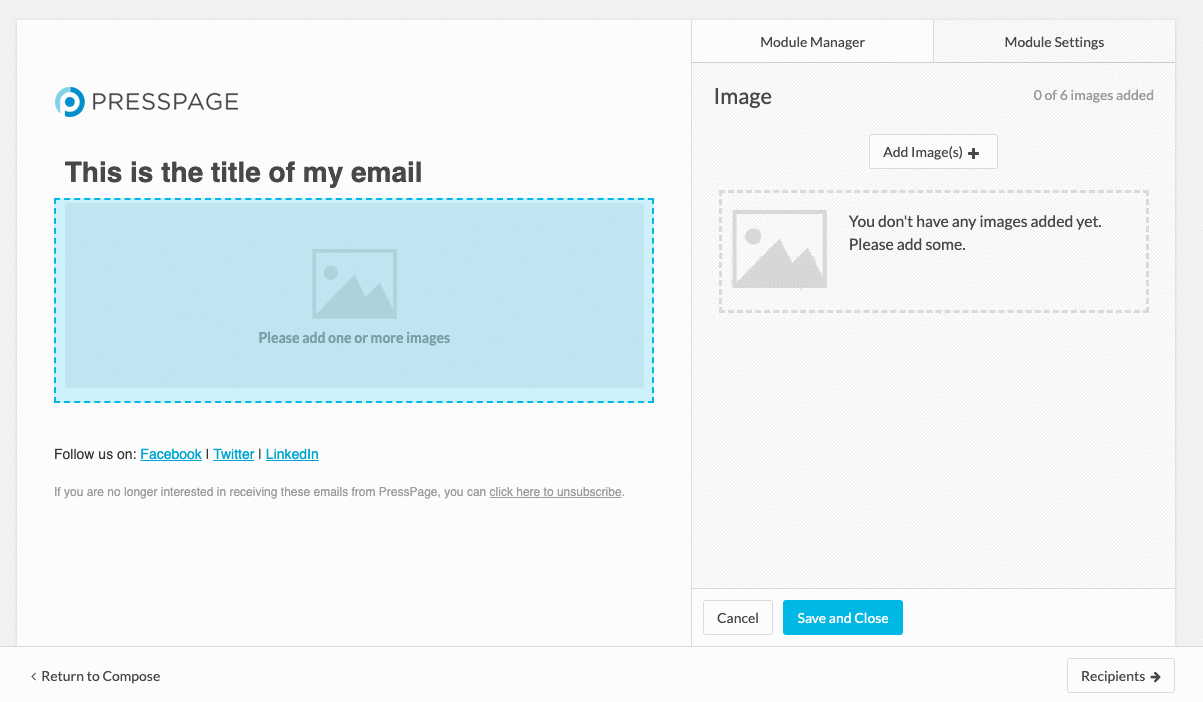 Here you can select or upload the images you want to add. Click one or more images and choose 'Select'. The images will now be added to your email campaign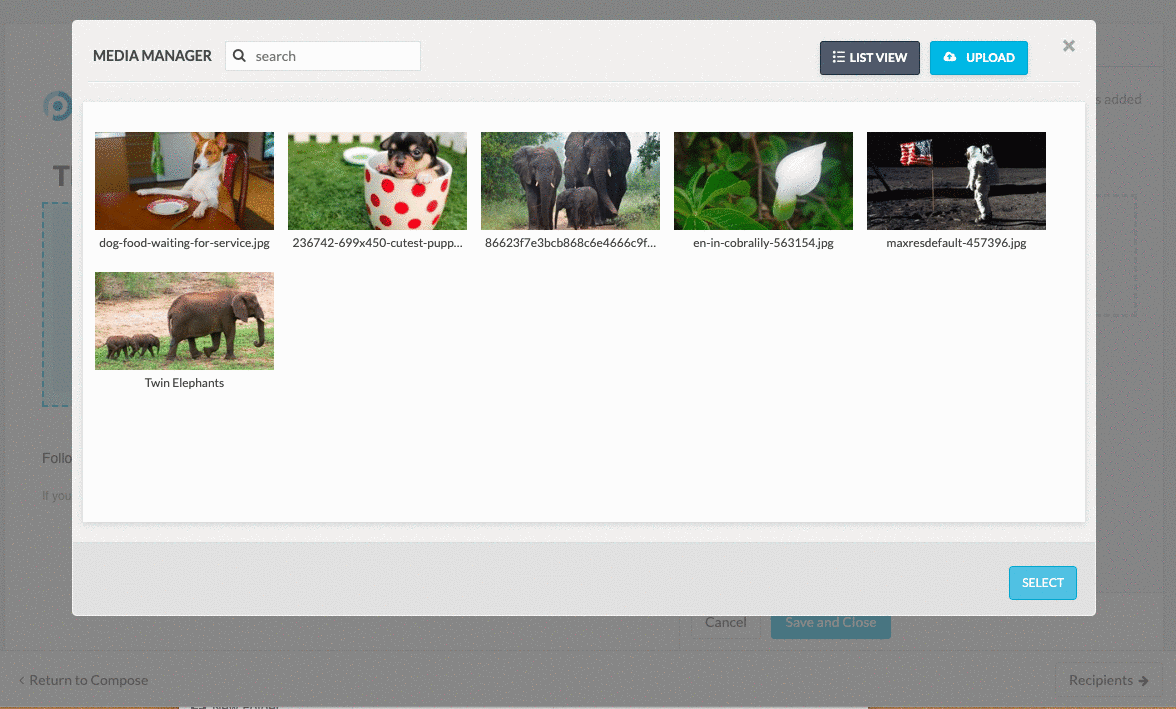 On the right side in 'Module Settings' you can change the order of the images by dragging and dropping them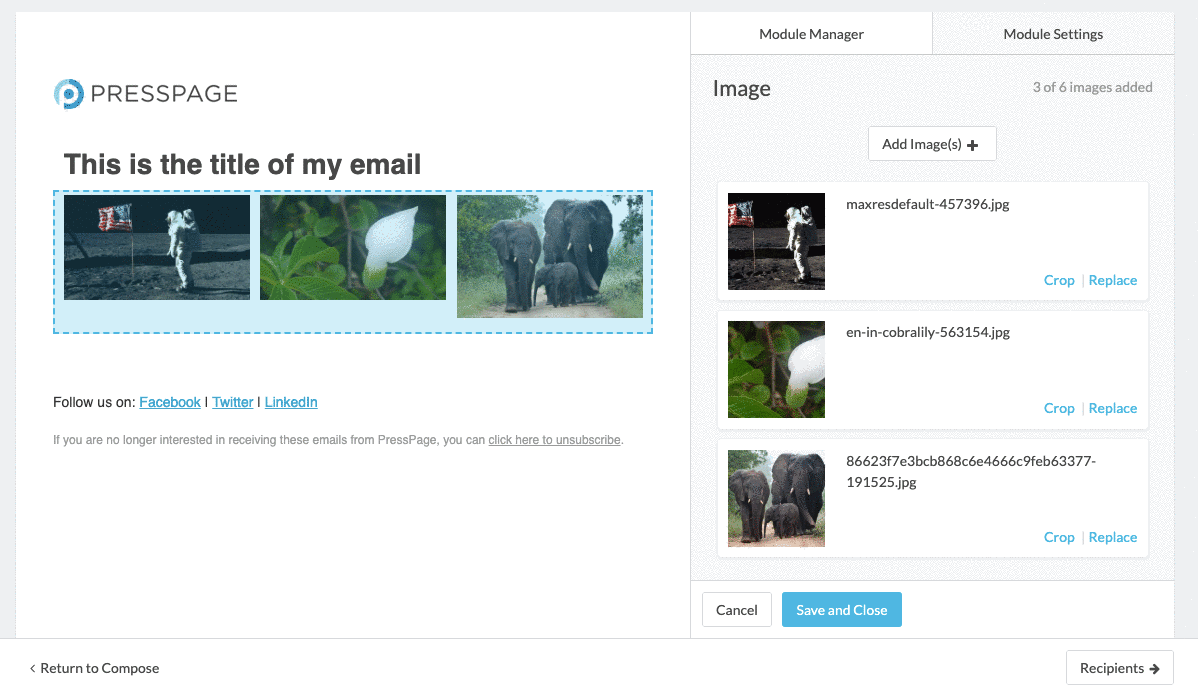 You still have the option to crop the images, or replace them if required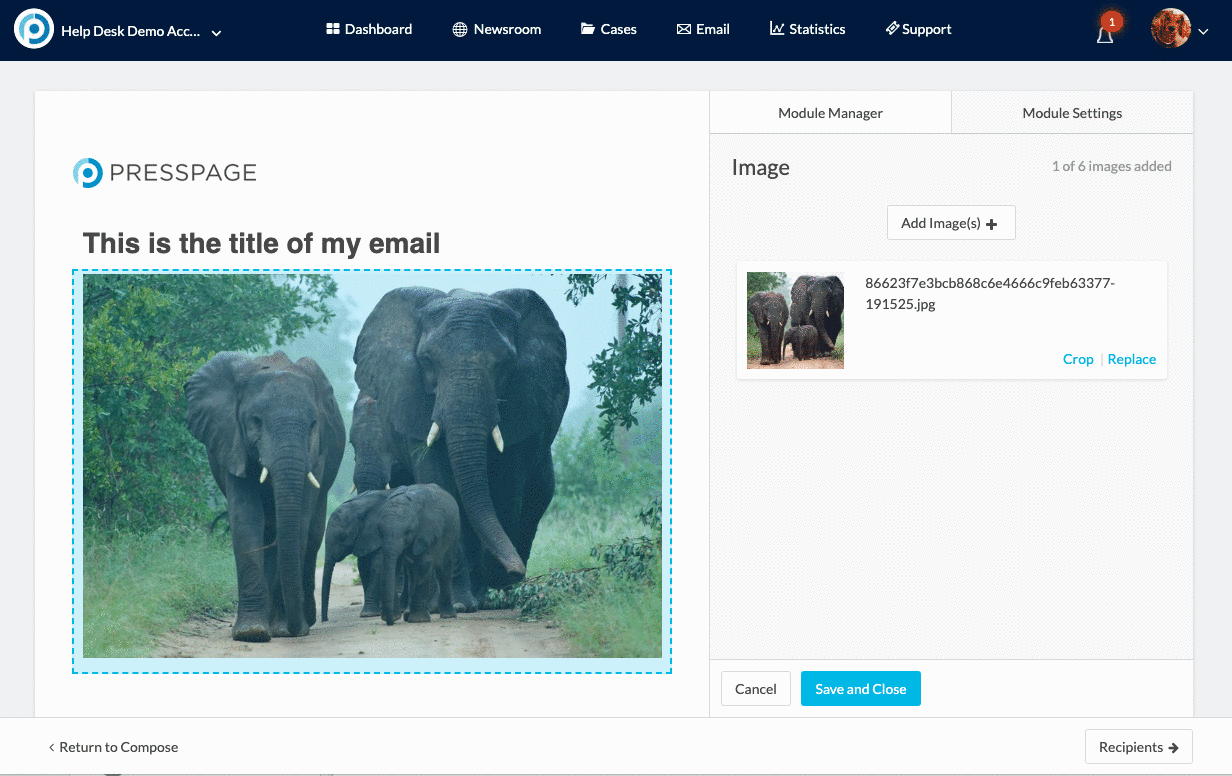 Click 'Save & Quit' when you're done adding the images
You can now work on another module or save your work