How to add a breadcrumb module to your newsroom
Click on the Newsroom button in the navigation bar:

Go to the sidebar on the left and click on 'Miscellaneous', and then click on 'Breadcrumb'.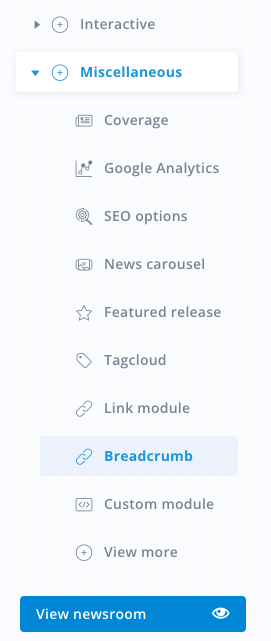 You can switch the toggle to turn on this module, but it will not be activated automatically and show up in your template right away.
To have this module enabled, you will need to contact your Customer Success Manager. We can then make the necessary arrangements to have the module added to your Newsroom.