Keep your visitors updated in the event of calamities or disasters
The instructions below only apply if this feature has been enabled for you. For this feature to be added, you will need to contact your Customer Success Manager. We can then make the necessary arrangements to have this added to your Newsroom.
First, click on 'Newsroom' in the navigation bar:

Then, click on the green 'Publish options' button: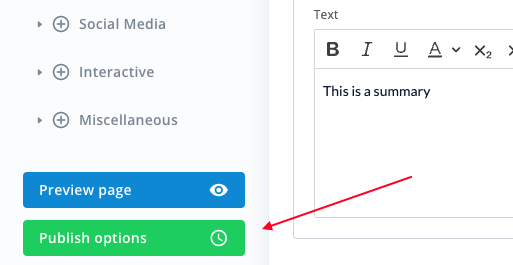 You will see the available languages for your Newsroom. Click on 'Advanced options' and toggle on 'redirect mode':

You'll see a pop up to make sure you know what this change will do.

Click 'OK' and you'll be able to choose a page, such as a live blog that is being updated as developments unfold.

Click 'Save' and then 'View Newsroom' to make sure everything is in working order.
This feature is available upon request only. Please contact your Customer Success Manager for more information.