Editing in bulk and copying images to a newsroom in another language
To copy multiple images to another language of your newsroom, go to the image module by clicking on 'Multimedia' in the sidebar and then going to 'Images':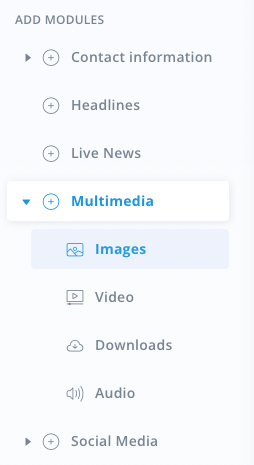 There, select the images you want to copy, and click the 'Mass Copy' button:

This will take you to the next page where you have the option to either overwrite the current image module, create a new image module, or skip the currently selected language.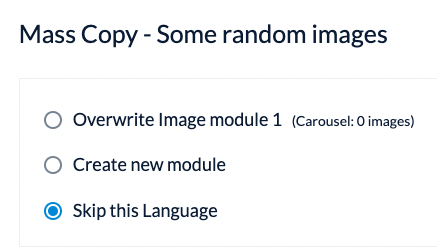 It's also possible to bulk edit the titles, descriptions and categories of your images. Open the Asset Manager:
Make the required edits in the currently selected language and click 'Save'. Then select the images by checking the checkboxes on the left.
Click on the cogwheel next to 'Options'. The 'mass edit' button should pop up:

Click 'Mass edit' and you will see the following modal: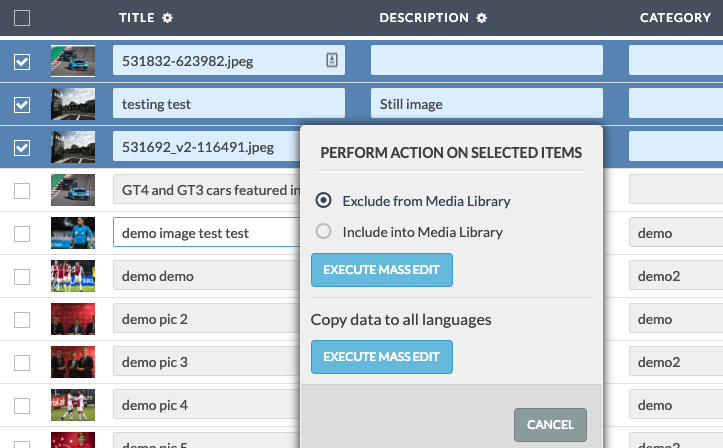 Click on the lower 'Execute mass edit' button to copy the changes to all other languages.