How to translate a press release to another language
First, go to 'Pages' in the navigation bar:

In the top left corner you'll see the current language. Click on it and you'll see an 'Add Translation' button: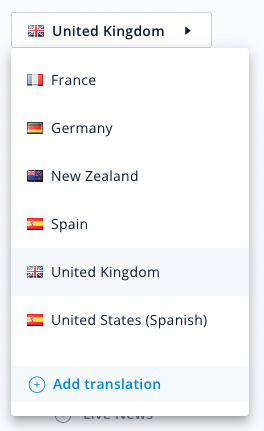 Clicking that button takes you to the 'Add translation' screen, where you can select a language.
These are all the languages previously made available on a newsroom level. Choose a translation for your article: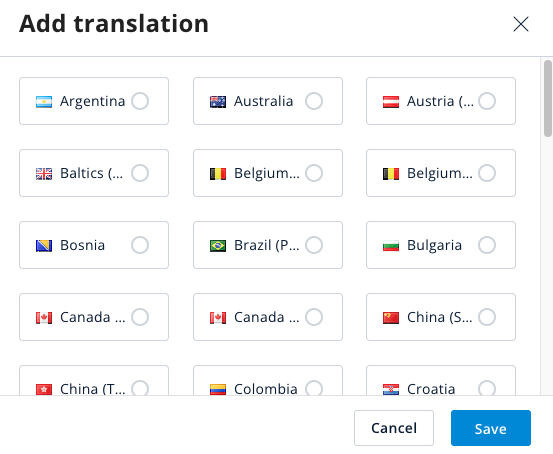 Confirm the selected language and click 'Save'.
On the Premium and Enterprise plans, it's possible to automatically translate the article contents via Google Translate by checking "automatic translation":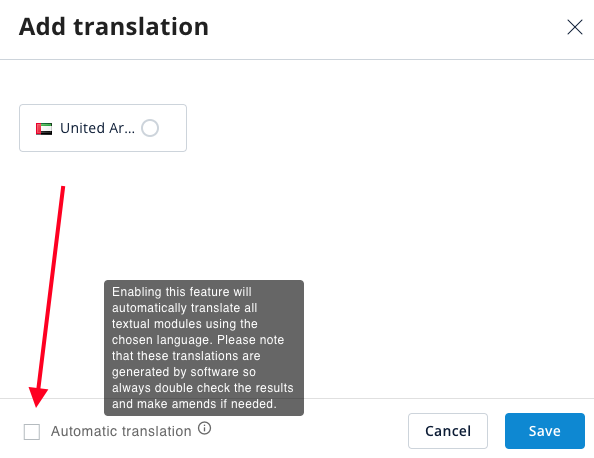 This will automatically translate the title, subtitle, summary, boilerplate, excerpt module and any text blocks.
If needed, this functionality can be disabled via Advanced Settings:

After clicking "Save", you will be taken back to your article. If you haven't checked 'automatic translation', you can add your own translated contents.
Of course, you can repeat this for as many languages as you want.