Requesting feedback from other users for a newly created article
Suppose you have a draft article ready for publication but you need a review before publishing the article. To notify other users in your account of an article, go to the specific page as if you were editing it. In the sidebar on the left, you'll find the green 'Publish options' button.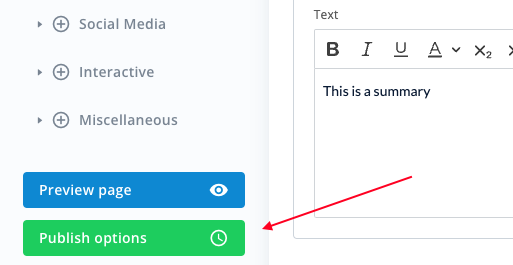 There, you'll find the heading 'Options'. Click on it to open the drop-down menu. You should see the 'Notifications' option:
Click on the 'Notify Users' button. This opens a pop-up with a list of users, a subject field and a message field. Click on the checkbox to select one or more users and fill out the 'Subject' and 'Message' fields.
When you're done, hit 'Send'.