The mail editor allows you to add a video module to your email campaign.
First, click on 'Email' in the navigation bar:

Edit an existing campaign, or create a brand new one. Currently, it's not yet possible to add a video module to an email campaign based on a newsroom article.
Once you're in the editor, you'll see the campaign on the left, and the different modules to the right hand side: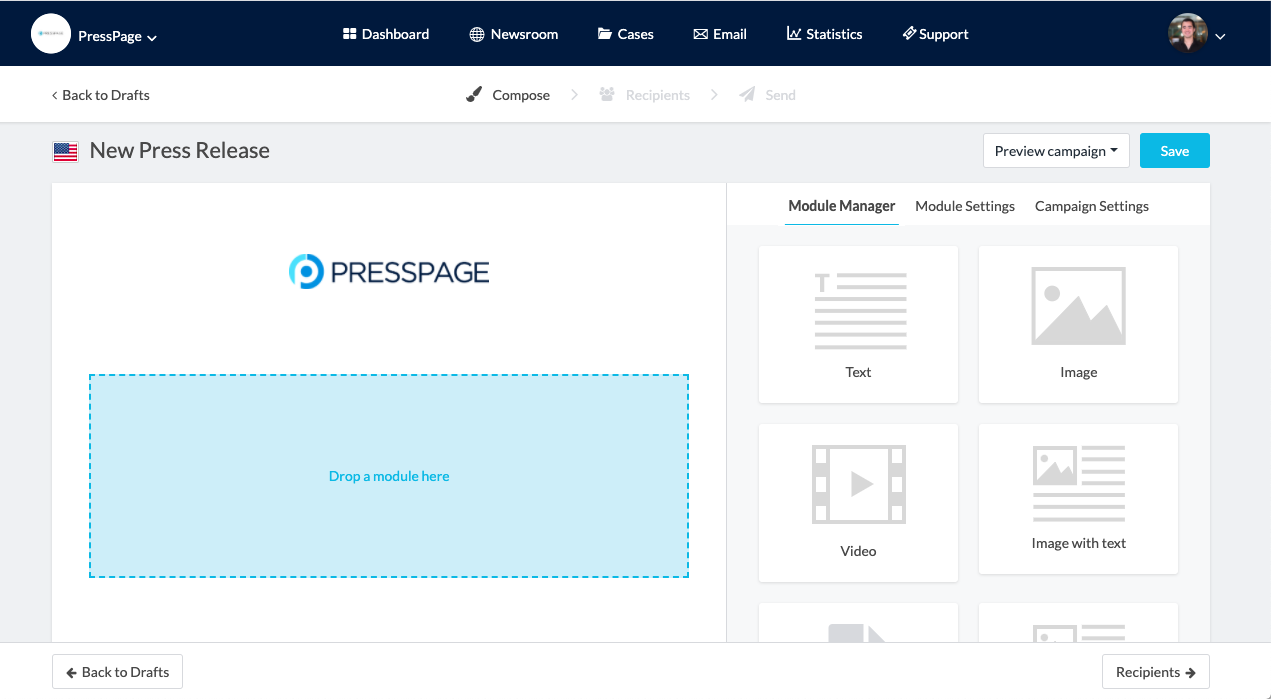 Click on 'Video module' to select a video to add to the email campaign: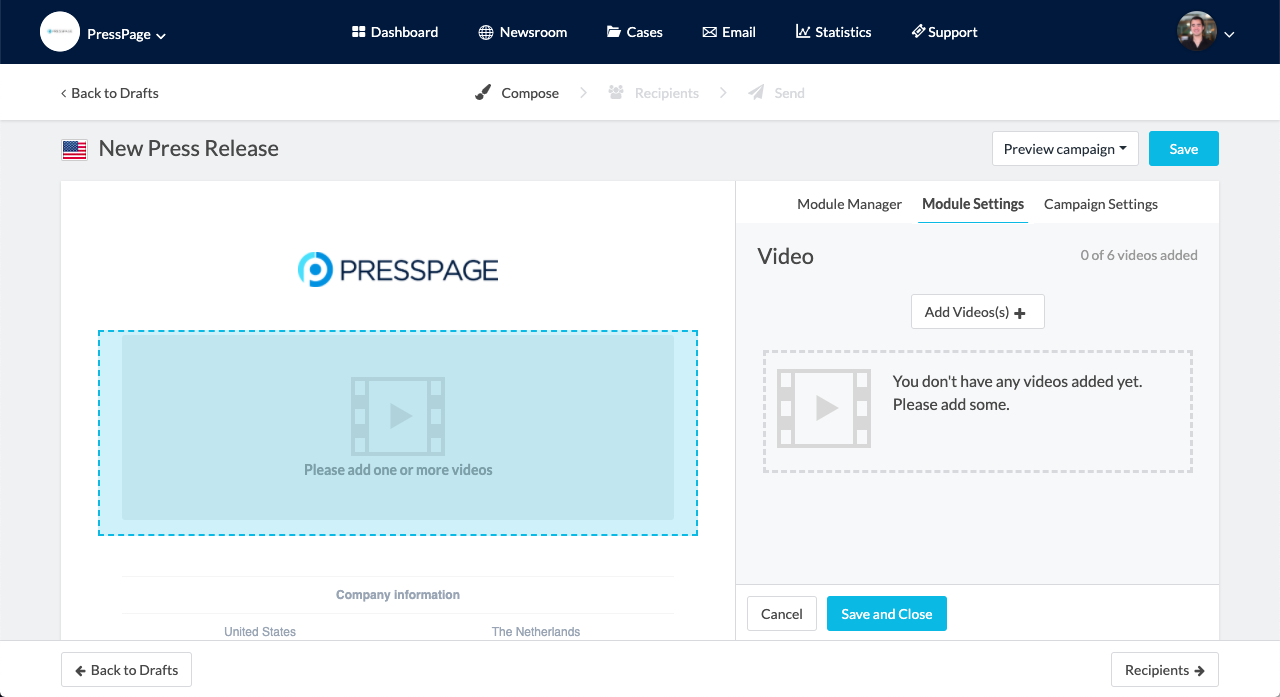 Choosing 'Add video' will then take you to the Asset Manager, where you can select a video to add.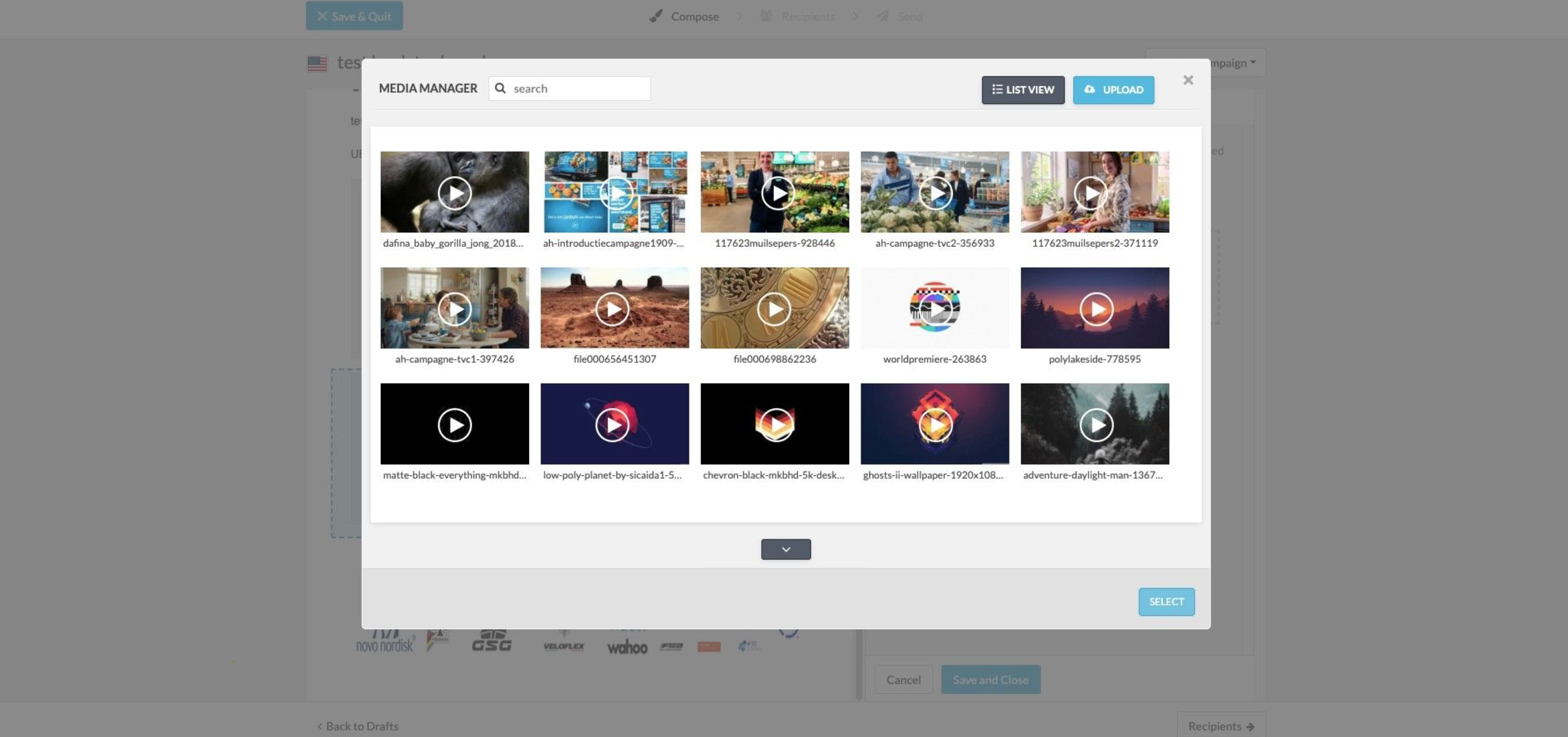 Pick a video and click 'Select'. The video will then be added to the email campaign as a video module.
Note that this does not embed your video into the email. The majority of email clients, including Gmail and most versions of Outlook, don't support this. Instead, a play button will be added to the video like this: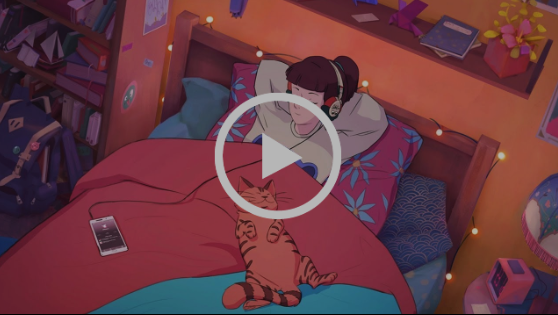 Clicking this button will open up the video in a browser, where it can be played.
Finally, click 'Save and close' on the right side when you are done editing the video module.