How to customise Meta Information of a Newsroom or article
The "SEO options" module allows you to set specific data to optimise or tweak the default meta information to improve SEO. This article will explain how to customise Meta Information of a Newsroom or article.
1. Go to Newsroom, or select a specific article from Pages.
2. Click on the "Miscellaneous" tab, then choose 'SEO options'.
3. Enter a "meta title", with a maximum of 60 characters.
The title is an important part of the webpage for search engines to identify the content of a page. By default this is the name of the Account or the title of the article but can be overwritten by entering a new title in the SEO options area.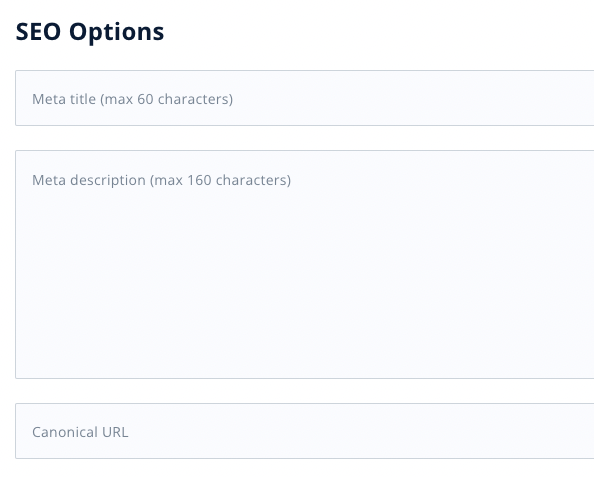 4. Enter a "meta description".
Search engines show the meta description in search results, especially when the searched-for phrase is contained in the description. Optimising the meta description is a very important aspect of on-page SEO.
If you don't enter a meta description, search engines will take the first 160 characters of the body text of the latest crawled article and use that instead.
5. Add a "Canonical URL".
A canonical URL makes sure that pages with duplicated content within the page will not get indexed by Google. With a canonical tag, the preferred page is provided to Google and other search engines. (This is not for redirect, only for index).
6. The custom share URL field can be used if you have a shortened URL to share your article on social media. This will overwrite Presspage's own generated URL or Twitter's t.co short URL in the social sharing module.

7. If you want to add a 'noindex' or 'nofollow' meta tag to your article, you can check these boxes as well.

8. When you're done, click "Save". The Meta Data will now be added to the Newsroom or article.