How to add a Comment module to an article.
A "Comment" module can be added to an article to allow readers to enter feedback, and interact with each other. This article will explain how to add a "Comment" module, and customize how comments are posted and appear.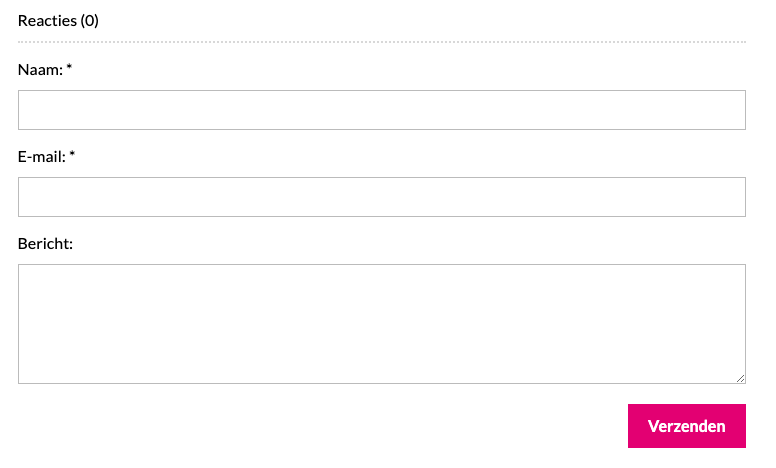 1. Go to "Pages" and select a specific article.

2. Under "Modules", hover over the "Interactive" tab and click on "Comments".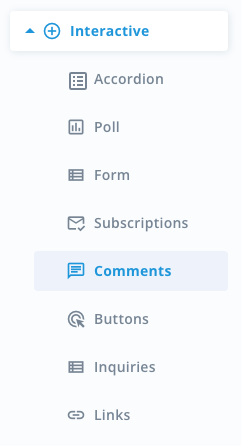 3. Click the "OFF" button to toggle it to "ON".

4. If desired, an email address can be added which will receive notifications when comments are posted.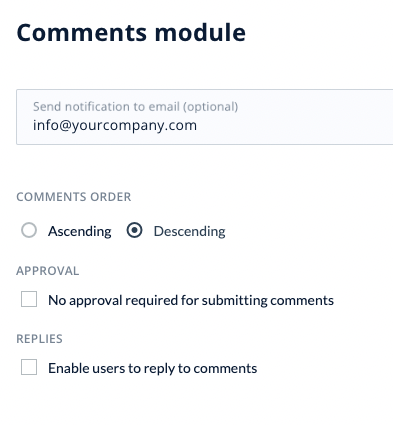 5. Choose if comments will appear in ascending or descending order. You can also choose if comments need administrator approval before becoming visible on the article, and if other readers can reply to each other's comments.
6. Click "Save". The Comments module will now be visible on the article.