How to add an Audio module to a Newsroom or article.
This article will explain how to add one or more "Audio" modules to a Newsroom or an article. This module allows for an audio file to be added.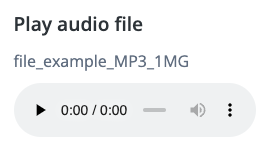 1. Go to "Newsroom", or select a specific article from 'Pages'.

2. Click on the "Multimedia" tab under "Modules" and then click on "Audio".

3. Toggle the "OFF" button to "ON".

4. Click the green "Select Item(s)" button to open the Asset Manager.

To upload an audio file from a computer, click the "Upload Items" button under the text box and select the audio file to be uploaded, and click "Save".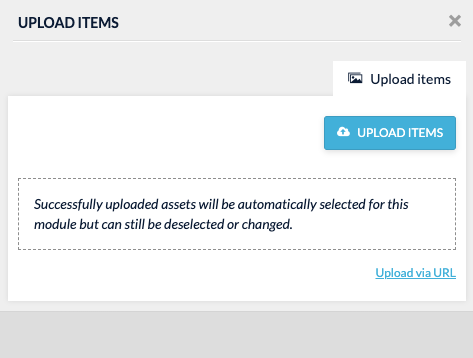 Note: more than one audio file can be selected and uploaded at one time.

5. The audio file(s) will now appear in the Asset Manager. Click to select the files that will appear on in the "Audio" module on the Newsroom or article. Click "Select".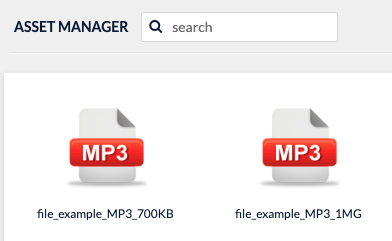 6. The file(s) will now appear in the "Audio" module. The order of appearance can be changed by using the directional icon, and files can be deleted using the "X" icon.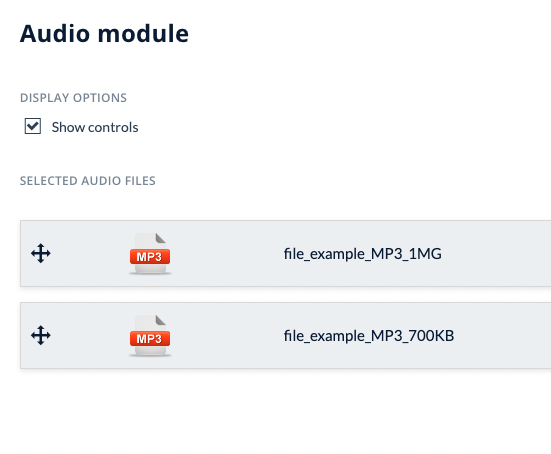 7. To allow visitors to navigate through the audio file manually, and download the file, click the box next to "Show controls".
With Controls: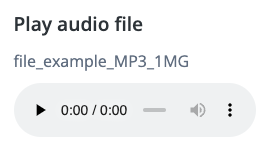 Without Controls:

7. Click "Save". The Audio files will now be visible on the Newsroom or article.