How to add one or more videos to a Newsroom or article.
This article will explain how to add one or more videos to a Newsroom or an article.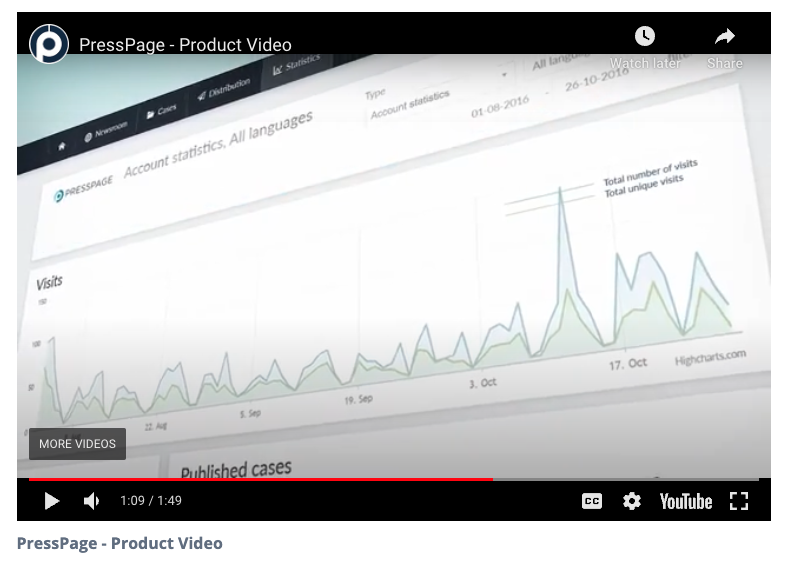 1. Go to "Newsroom", or select a specific article from "Pages".

2. In the sidebar, click on the "Multimedia" tab and then click on "Video".

3. Add your Video Module clicking the green "Add module" button.

4. You'll then have the option to pick a title for your Video Module, and to add one or more videos. Click 'Select item(s)' to add a video. This will take you to the video section of the Asset Manager.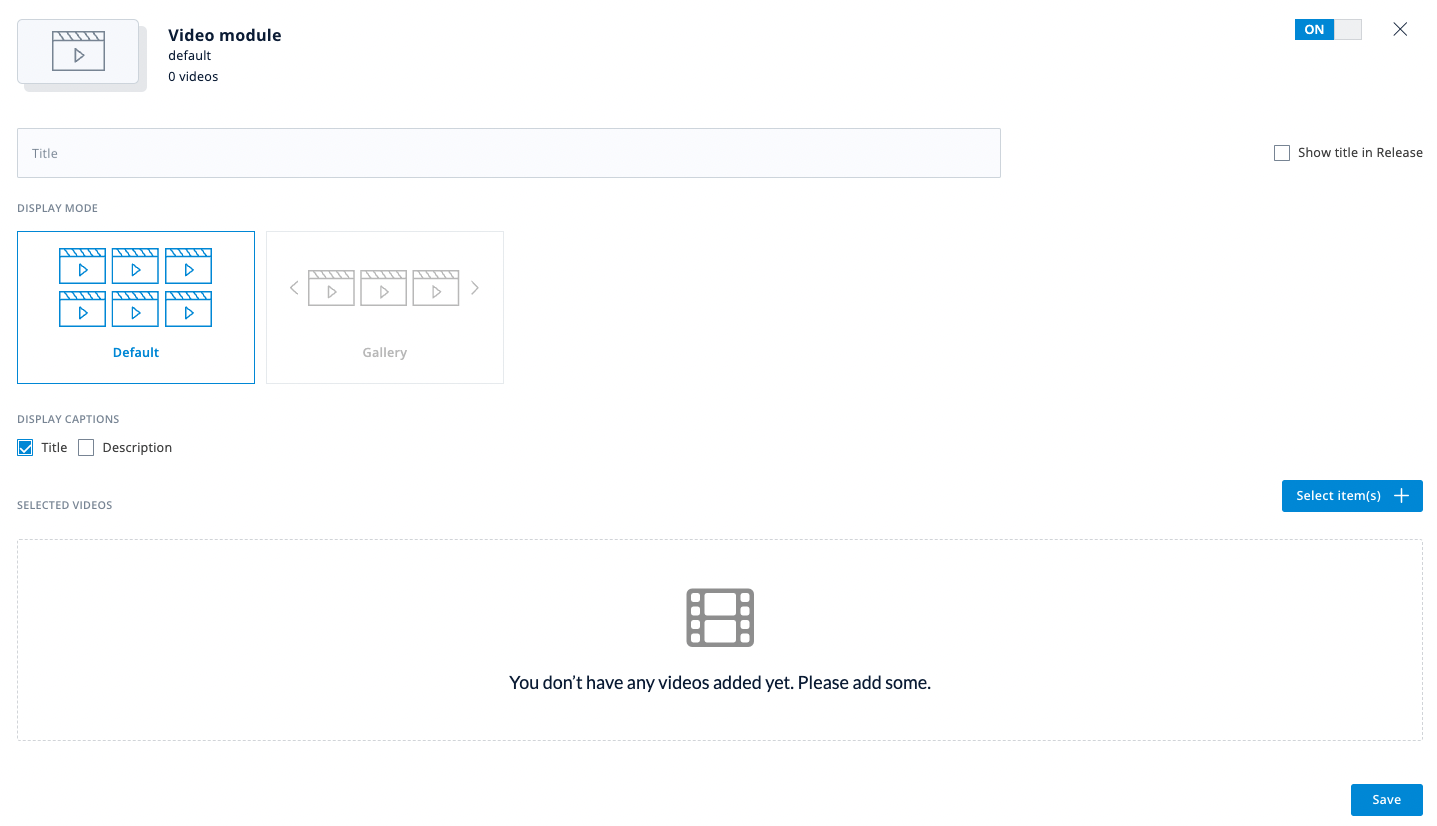 To upload a video from a website, like YouTube or Vimeo, enter the video URL in the box under "URL/embedcode", and click "Save".
To upload a video from the computer, click the "Upload Video File" button under the text box and select the video file to be uploaded, and click "Save". Currently only .mp4 videos are supported.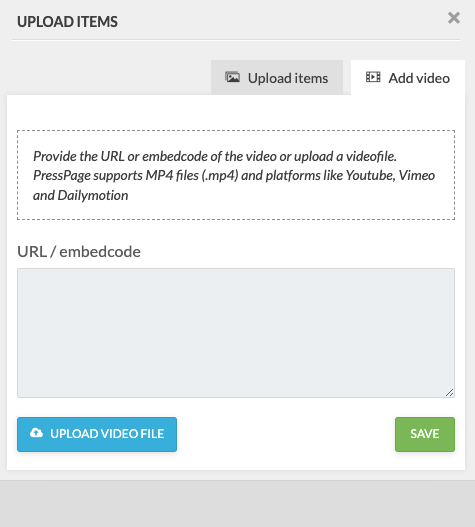 5. After uploading the video, you have the option to upload a caption/subtitle file. Open the video options by clicking on the gear icon and scroll to the "Caption(s)" section. In here one caption file (.VTT format) per language can be uploaded. Close the options screen and make use of the language switcher on top of the Asset Manager to switch the language of the video file. This way a caption file can be uploaded for multiple languages.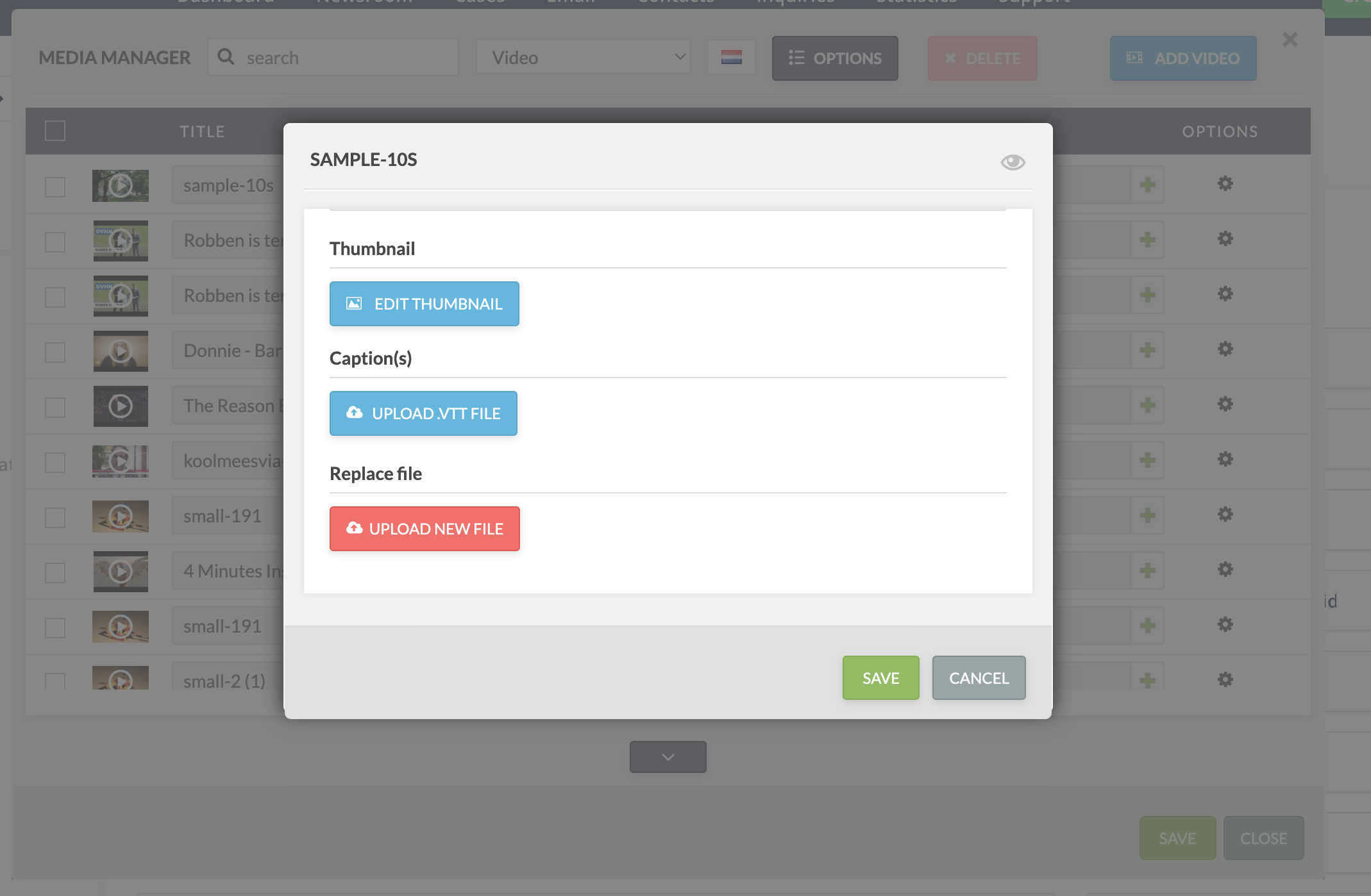 6. The video(s) will now appear in the Asset Manager. Click to select the video(s) that will appear on the Newsroom or article. Click "Select".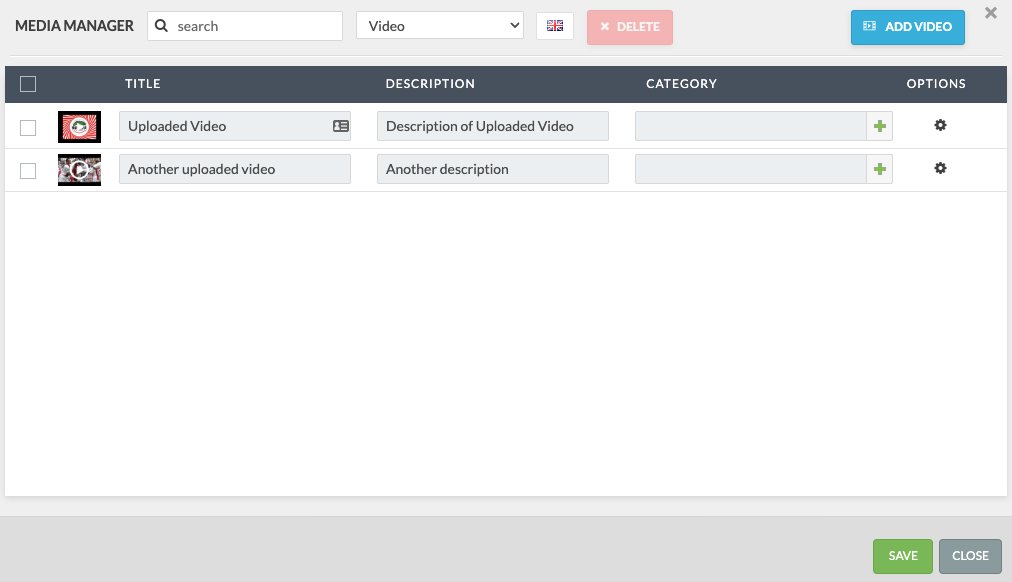 7. Now, choose how the video(s) will be displayed.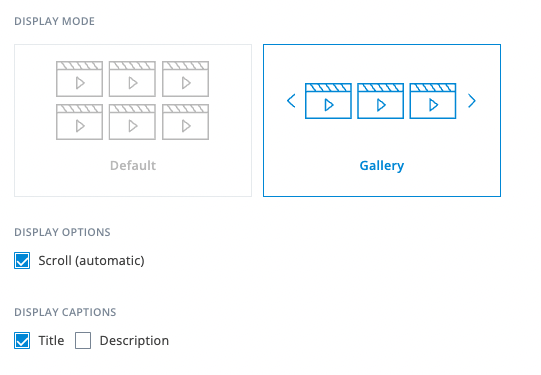 The videos are static and in a row in the order they were uploaded. Change the order by clicking and dragging the images to the desired order of appearance from the Video Module.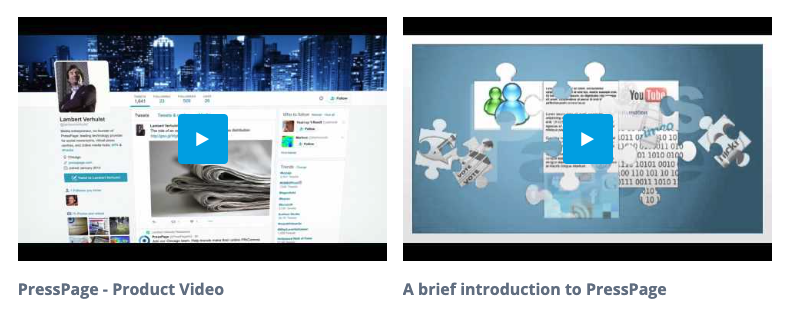 Gallery - automatic scroll:
The videos will appear in a row that scrolls.

Gallery (scroll checkbox unchecked):
Videos appear the same as with Gallery, but does not automatically scroll.
Note: to add a title and description to videos, please see the article "How to add and edit titles and descriptions in the Asset Manager".
8. Click "Save", then "Close".
The videos will now be visible on the Newsroom or article.

A thumbnail can be specified on the site that hosts the video (e.g. YouTube, Vimeo, or others). So for Youtube, click the 'Share' option on the video page, select 'Start at' and fill in the time you want to start the video from. Finally, copy the generated link and paste it in the video module in your article.
It's also possible to embed a video in your article text.