How to use, edit and format pull-out quotes in an article
The "Quotes" module is a great way to break up text in an article, and include insights or contributions from meaningful people in a visually interesting way. The Quotes module allows readers to share the quote on X.

1. Go to "Pages", and select a specific article.

2. In the sidebar, select Quotes.
Note: If you are adding a Quotes module to the Newsroom instead of an article, then Quotes can be found by clicking on Miscellaneous in the sidebar and then choosing "View more".
3. In the first box, "Quote 1", enter the quote.
Note: Only include the actual quote text. Quotation marks and who the quote is by are not necessary.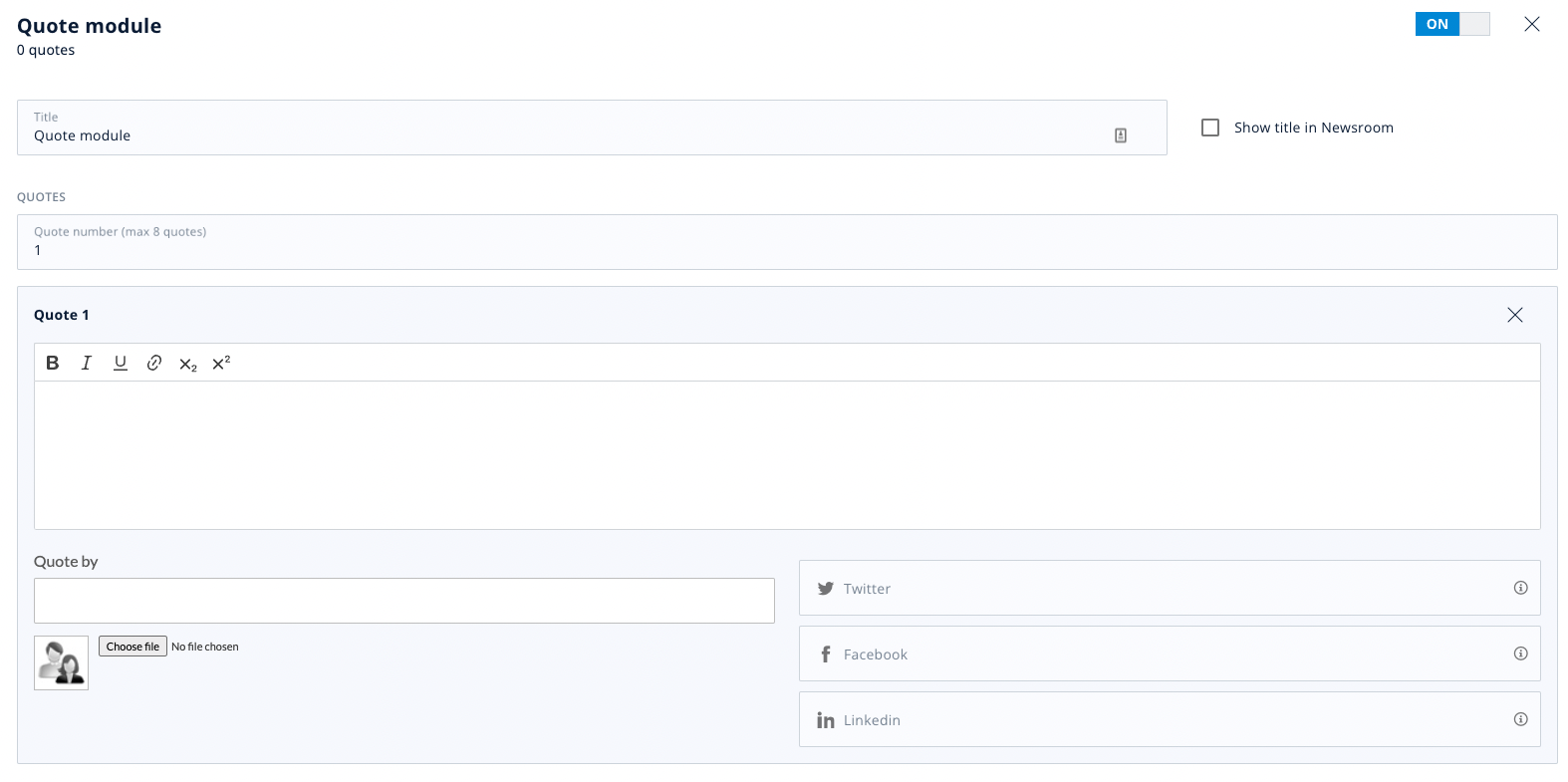 4. Add the name of the person credited for the quote in the "Quote by" field. This field is required.

5. To include a photo of the quoted person, click "Choose File" and select a file from your computer to upload (optional).
6. Add any relevant links to X, Facebook, or LinkedIn in the provided boxes which will appear as social media buttons under the quote (optional).
7. The "Quotes" module will appear on the Newsroom or article.
Note: The Quotes module will automatically include a "Tweet" button that allows readers to share the quote on X.

You can reuse a profile by typing their name in the "Quote by" field. The box will show the available results which you can choose from. After selecting a name, the "Quote by", "Avatar" and social input boxes will be automatically filled out with the existing data.