Which cookies are being used by the platform and how to turn them on or off.
A cookie is a small piece of data that a website asks your browser to store on your computer or mobile device. The cookie allows the website to "remember" your actions or preferences over time.
Some third party modules that set cookies of their own are X (formerly Twitter), Facebook, Pinterest, Analytics, LinkedIn, and Instagram. These can be disabled within the Presspage Manager but it will also disable the module that makes use of them.
The following third parties place cookies when content is being shared from the newsroom to social networks:
Turning the cookie notification on or off
1. Go to account settings - via the right top corner
​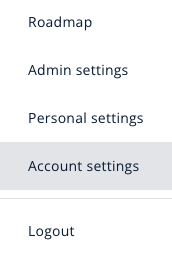 ​
2. Navigate to advanced in the left column
​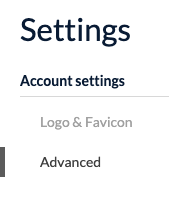 ​
3. Toggle the cookie module on or off.
​
​
When this option is switched on, all modules that make use of cookies will be disabled. They will appear only after the user accepts the cookies.