How to add contacts to Email for outgoing email campaigns
Table of contents:
1. Go to Contacts in the navigation bar.

2. Click the 'Add contacts' button in the top right corner:

3. You can either import a new contact manually, or import contacts by uploading a CSV file. Select one of these in the drop-down menu.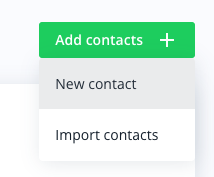 4. Adding a contact manually opens up a modal where you can fill in the required field. Email is a mandatory field, and filling it out opens the rest of the fields in the form.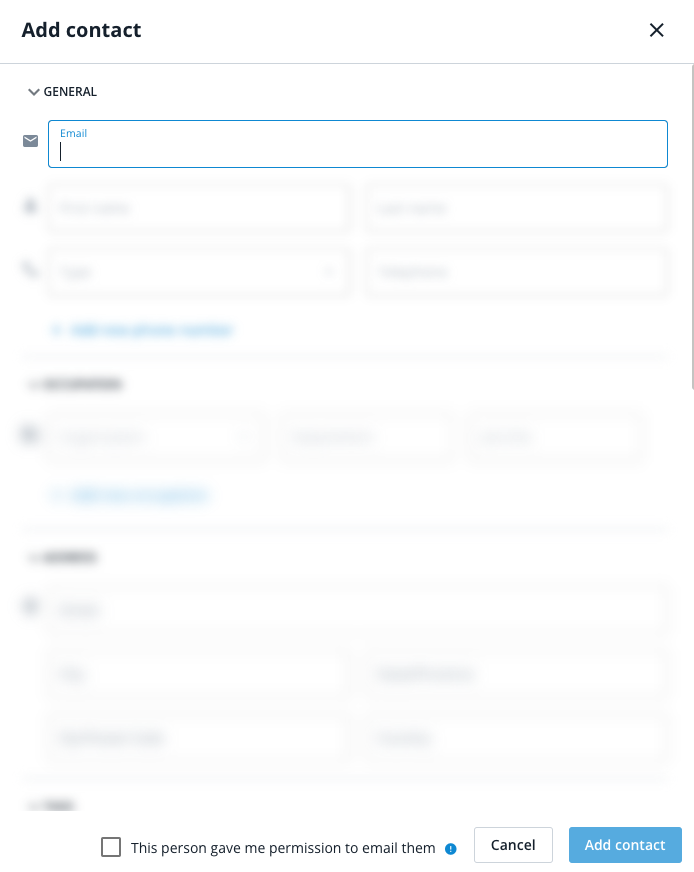 After adding the email address, the form looks like this: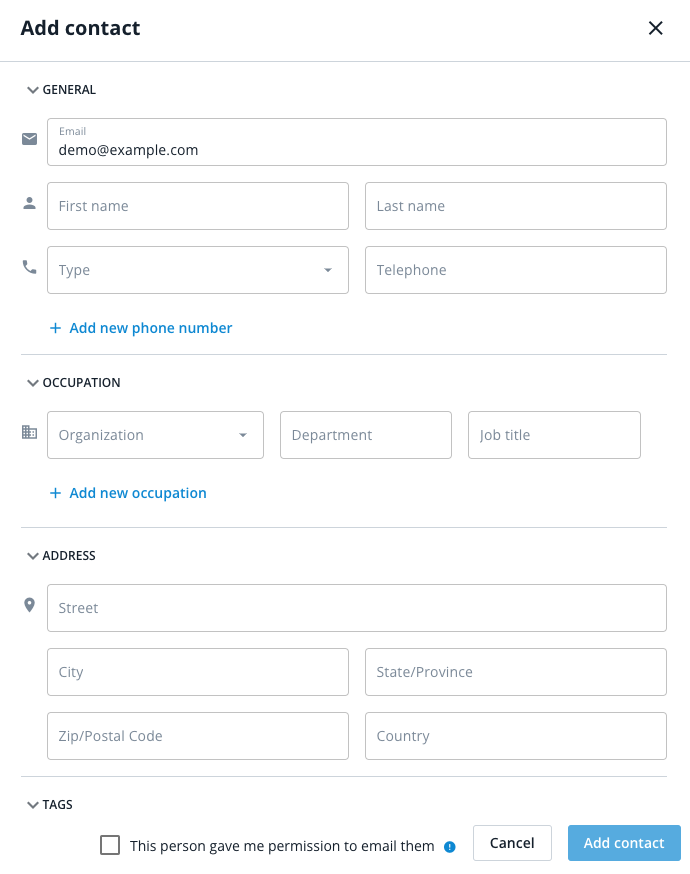 For an import using a .csv file, choose 'Import contacts' in the drop-down menu.
Export your current list (from Excel, or any other database) as a .csv file. We have published some guidelines to ensure a smooth import of your CSV file.
**If contacts will be divided into separate lists, it is best to break up the .csv file into the lists before uploading to the platform**
Drag and drop the .csv file(s) into the "Import contacts" box, or click the "Select a File" button and select the file from the computer.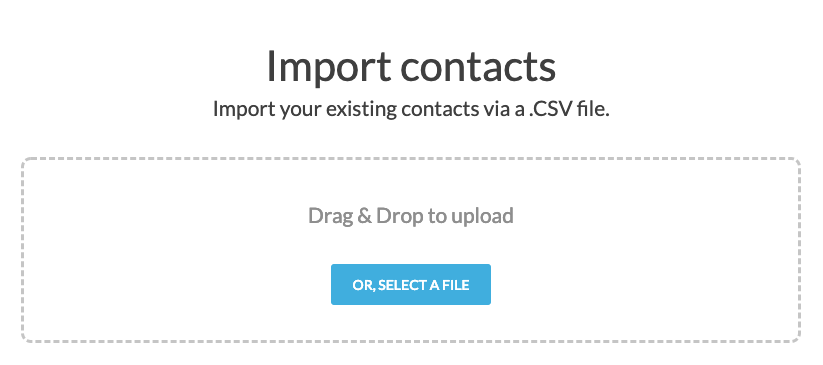 ​​When the upload is done, the platform will ask you to map your uploaded file's columns with the correct fields. (i.e. last names are in the "last name" column).
Click "Save".
Please check the 'This person gave me permission to email them' box if you do have permission to email them, in order to comply with GDPR regulations.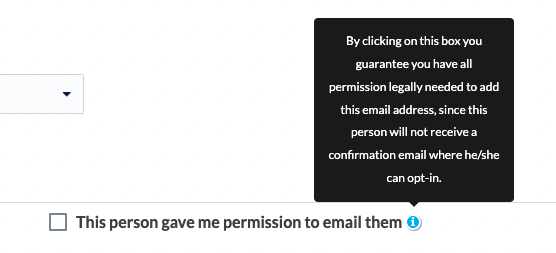 The contact(s) will now appear in the Contacts overview.
​