Adding a subscribe module to your Newsroom.
This article will explain how to add a Subscribe module to the newsroom to allow visitors to join an email distribution list.
Table of contents:
1. Go to "Newsroom" in the navigation bar.

2. Under modules, click on "Interactive", and then on "Subscribe module".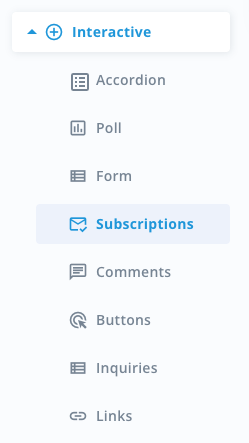 3. Add a new Subscribe Module by clicking the green "Add Module" button.

​
4. It is recommended to create a title and show it in the Newsroom to prompt visitors to subscribe.
​

​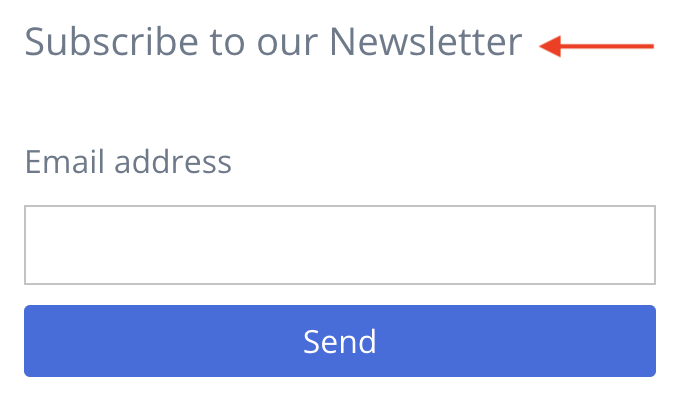 5. From the drop down menu, choose which distribution list(s) the subscriber will be added to upon confirming.

Note : If you enable the checkbox 'Enable list selection by subscriber', this will allow visitors to choose which lists to subscribe to, from the lists that have been enabled with a checkmark, as shown in the screenshot below: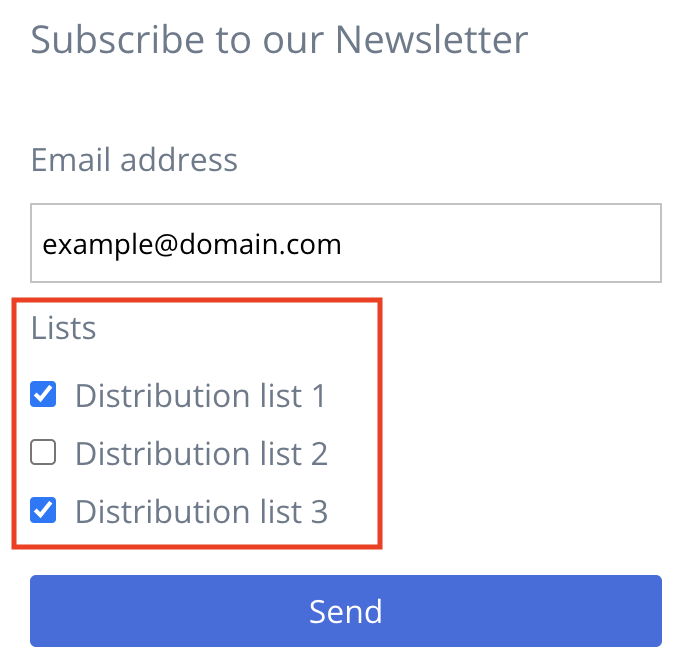 ​
6. Edit or save the default text that will appear when the user clicks the confirm button.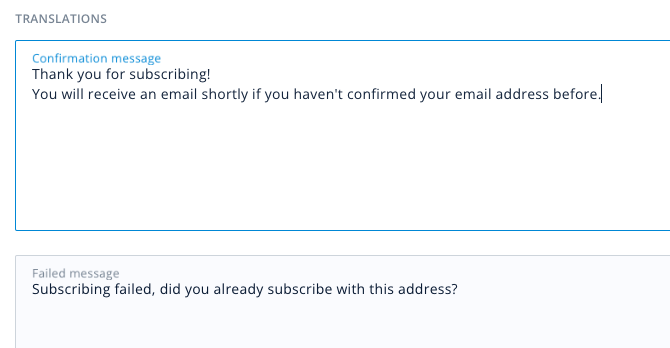 ​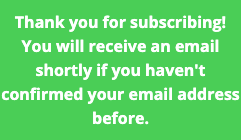 ​
The "Failed message" appears when the request is denied for some reason, such as entering an already subscribed email address again.
7. If you want your subscribers to be only able to subscribe after accepting certain Terms and Conditions, check the 'Enable agreement checkbox' option: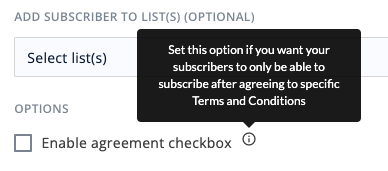 You will then be able to specific a text for these Terms and Conditions, as well as an error message in case the user didn't agree with them: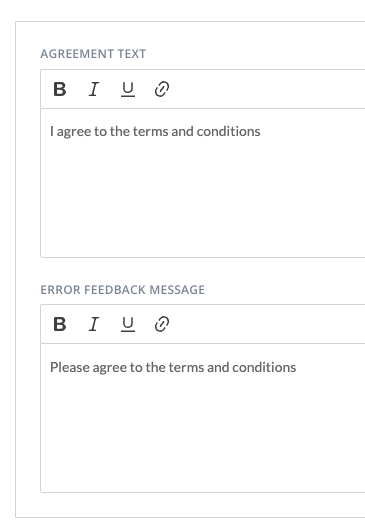 8. For users on the Premium or Enterprise plans, there is an additional option to be notified whenever a visitor subscribes:




You can add one or more email addresses, separated by comma.



9. Click "Save".
The Subscribe Module will now appear on the newsroom. Adjust the position of the module by referring to the article Adjust Page Layout
Visitors who successfully subscribe will be added to the list(s) designated in step 5, as well as to general contacts.