The Cookie Module gives you the option to overwrite the text being displayed by the default Presspage cookie notification.

This is a quick alternative to displaying a custom cookie banner, which may take more time to implement. In case you have a cookie notification implementation of your own, this Cookie Module will not be visible in the Presspage Manager.
Please note that these settings are text-only, and that the layout of this cookie bar cannot be changed in the Cookie Module.
To adjust the settings of the Cookie Module, click on Newsroom in the navigation bar:

Then, click on Miscellaneous in the sidebar, and then on 'Cookie Settings':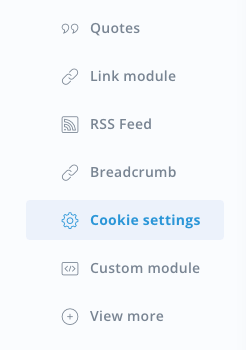 When you open the settings, the fields are populated with the default text as seen in the screenshot above.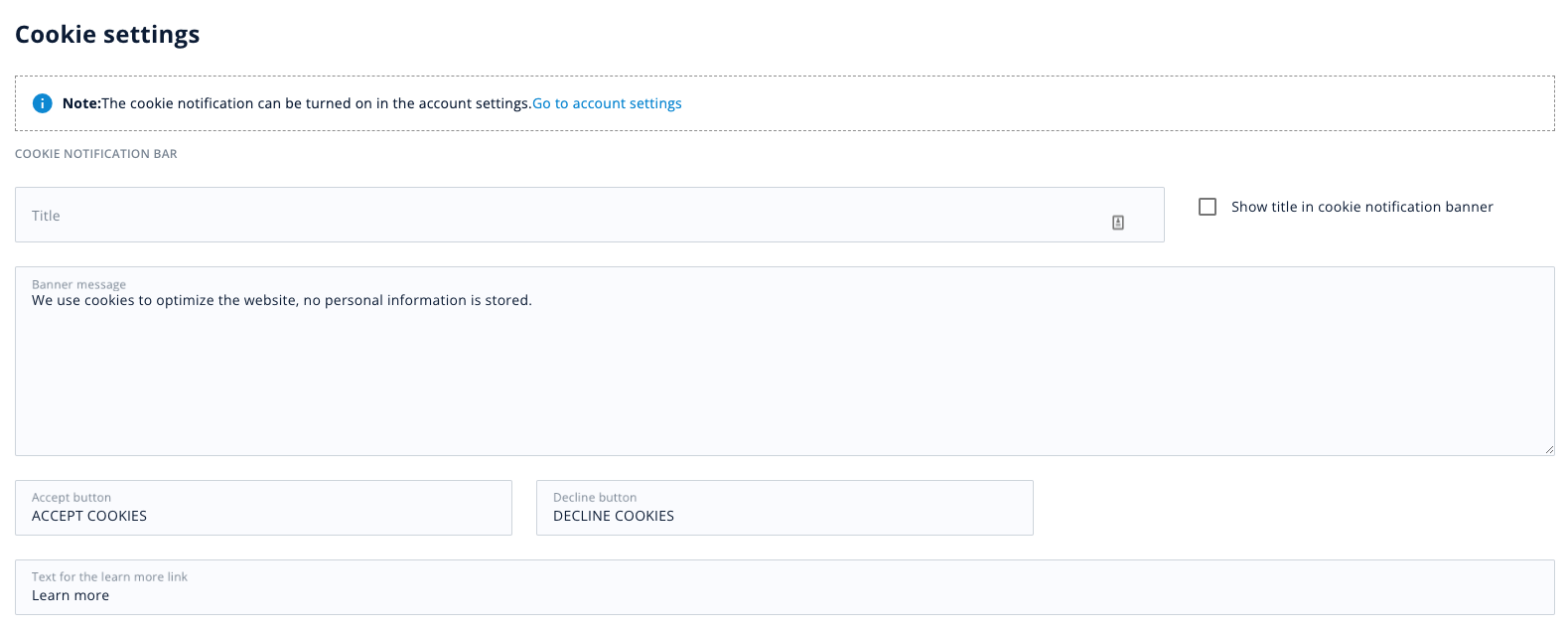 The 'banner message' field shows the main text of the cookie bar.
The 'Text for the Learn More link' field provides space for a "Learn More" link. When this link is clicked, it will show a modal with more information about specific cookies and their functionality.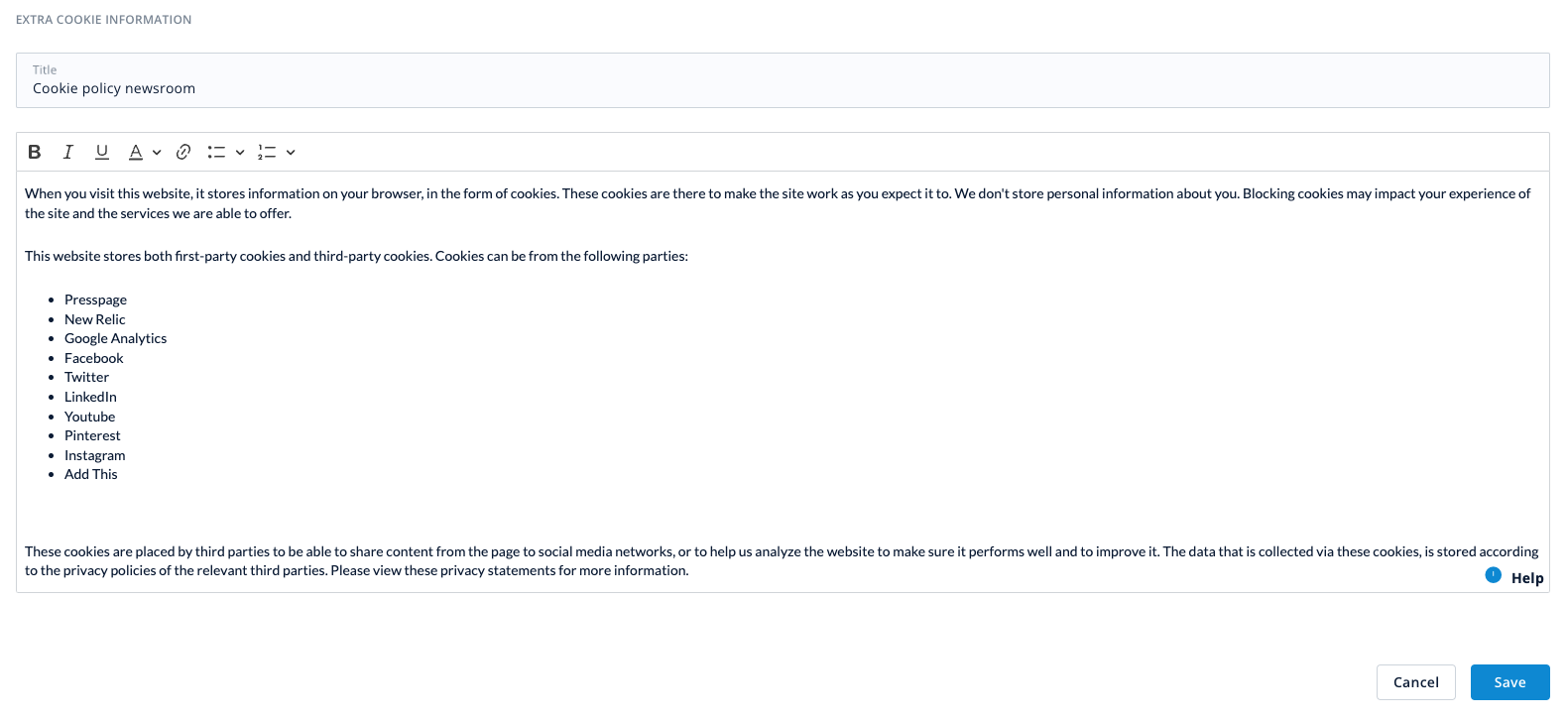 This information too can be customized. By default it will mention Presspage, New Relic (monitoring) as well as several third-party sites that you can publish Presspage content to, but if you use other scripts on your newsroom that also drop cookies, you can mention these here.