By default, the first few sentences of an article will be shown in the Headlines module or on the archive page. However, this can be overwritten by the use of an Excerpt text block. To add one, click on Pages in the navigation bar.

Navigate to the text editor of your article and look for 'Excerpt', just below the Summary block.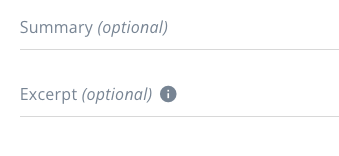 Click on it to add your excerpt block.

Click 'Save' when you're done and the excerpt will be saved along with the rest of your article.