How to safeguard your account with multi-factor authentication
As of September 2021, multi-factor authentication has been made mandatory for all Presspage users. If you haven't already set up MFA for your account, you will be presented with a QR code after you try to log in.
Make sure you have downloaded and opened an authentication app, such as Google Authenticator (Android, iOS) or Authy (Android, iOS). Microsoft Authenticator is also supported.
Open the authenticator app of your choice and scan the QR code. After you have scanned the QR code, your authenticator app will display a six-digit code which should be entered as seen in the example image here.
(Note that this image is an example and its QR code should not be scanned)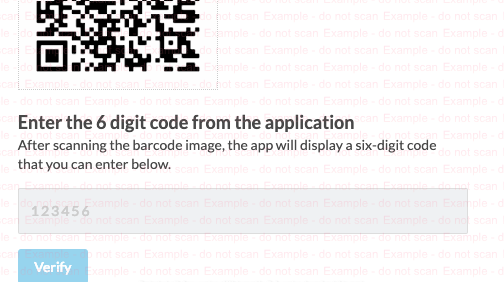 Enter the code and click 'Verify'. After you have clicked verify, multi-factor authentication will have been successfully enabled for your account. Once every 30 days, or if your IP address changes, you'll be asked for a 6-digit verification code from the authenticator app: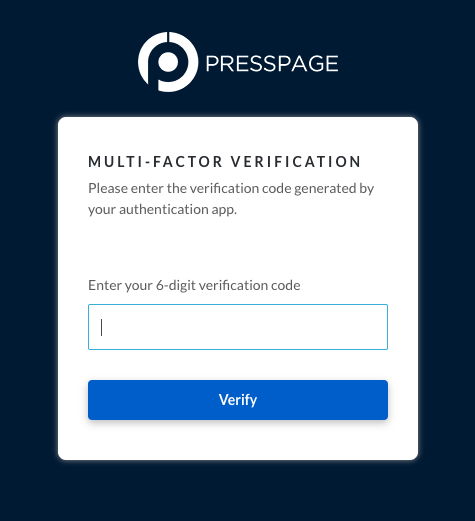 If you're unable to log in to your account, but you're also not seeing a QR code, please contact Support at support@presspage.com to help you get back into your account.
To disable this security option, click on the red button with the text 'Disable MFA'. When you log in the next time, you will automatically be prompted to set up multi-factor authentication again.
We have also compiled an MFA FAQ article to answer any additional questions on this topic.