How to add a default featured image to your Newsroom
Click on the user icon in the navigation bar...

...and go to 'Account settings':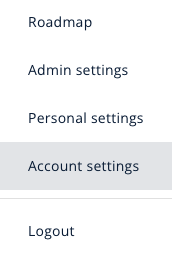 There, choose the option 'Logo & Favicon'. You'll see the option to add a 'Default Featured Image':

Click the green 'Add' button and select an image from the Asset Manager.
You can also click 'Upload' to select an image from your computer and then choose that image in the media manager.
To remove the selected featured image, you can click on "Delete".
Finally, click the 'Save' button at the bottom of the page once you have completed all changes.