Although it's not possible to display multiple topics in one Live News module at the same time, it's possible to switch from one topic to the other in the Live News module view.
To switch topics, go into the Live News module editor of your newsroom or article:
You'll see the topic that is currently being display in the module. Click the chevron icon next to the topic to open up a drop-down menu.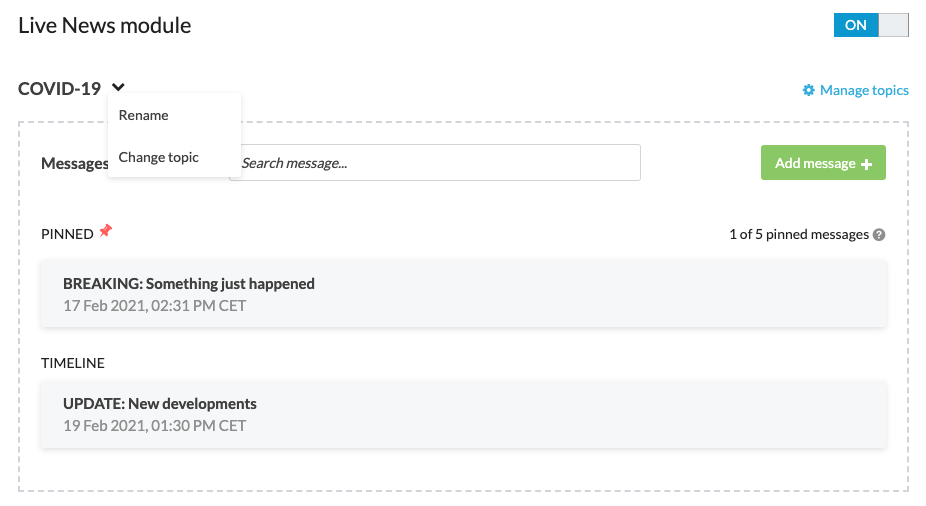 Choosing the option 'change topic' will let you choose an existing topic to be added to the Live News module.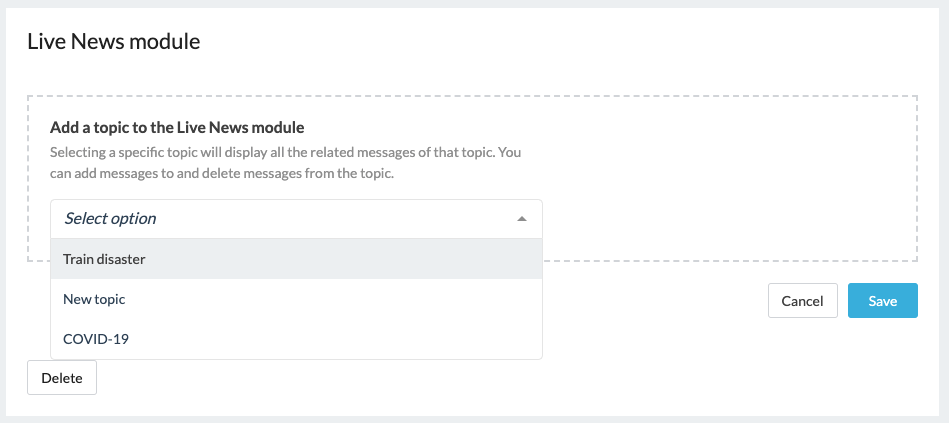 Choose a topic and click 'Save' when you're done.
The Live News module will now display the message associated with the topic you just selected.