To delete a topic in the Live News module, go to the Newsroom editor or the article your Live News module lives in, and click on the Live News module in the sidebar.
You'll see the Live News module you were working on. Click 'manage topics' in the top right corner: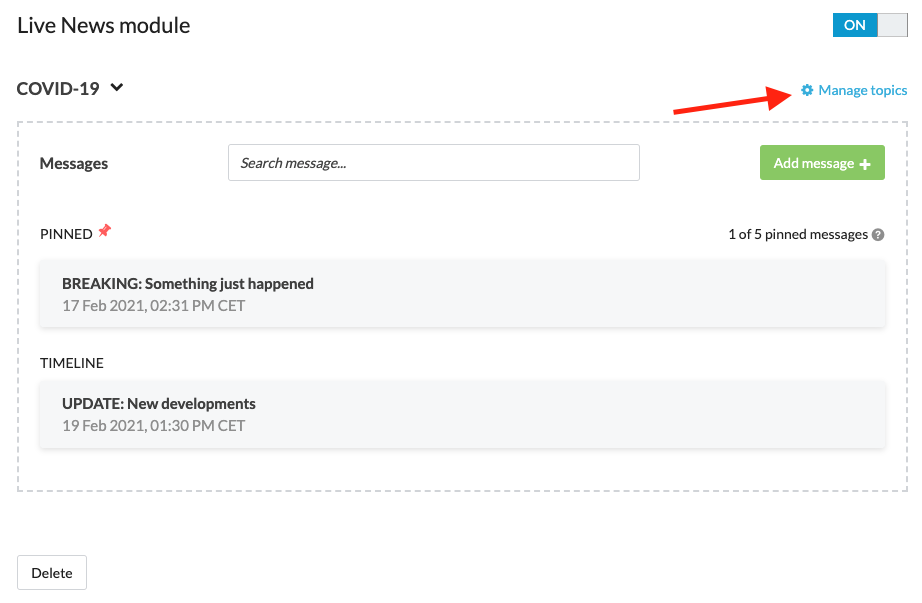 This will open up an overview of your existing topics.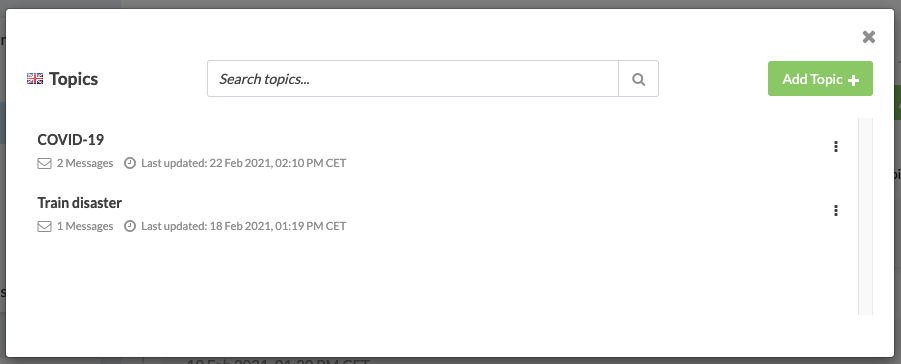 Click the icon with the three dots to the right to either rename or delete the topic.
Deleting the topic will also delete ALL messages associated with this topic. All Live Blog modules with this topic will appear empty. To prevent users from deleting a topic by accident, a warning has been added: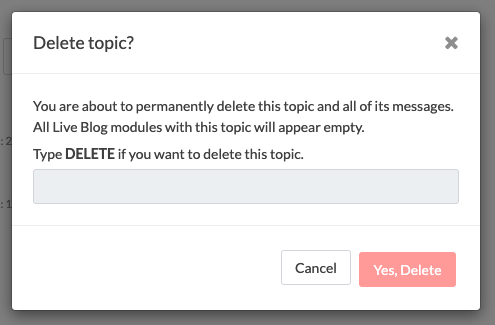 Only after typing 'DELETE' in the text field will the delete button be clickable. After clicking 'Yes, Delete', the topic and all of its associated messages will be removed.