Once you have added a Live News module to your newsroom and article and posted your initial message, you'll want to add updates as the story develops.
To do this, go into your existing Live News module: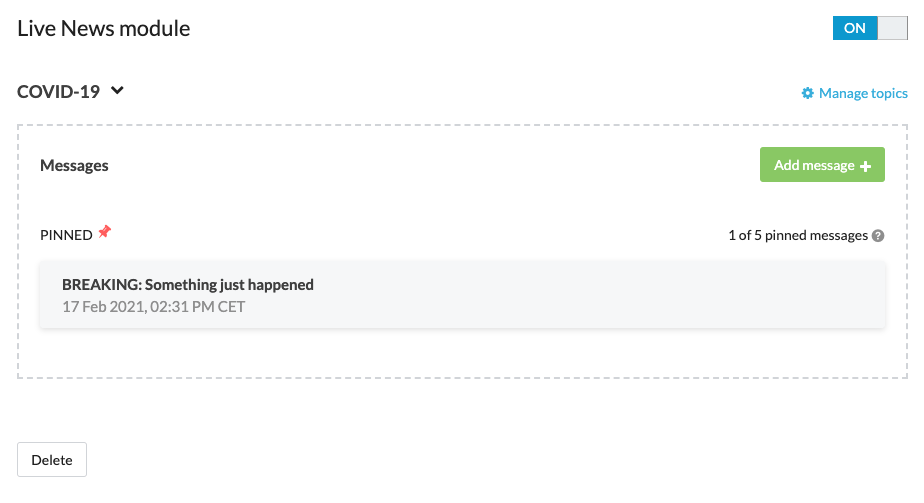 Click the green 'Add message' button in the top left corner to add a second (or third, and so on..) message to the module.
Add a title, the main text, and (optionally) a featured image. Click 'Save' when the update is ready to be saved and updated.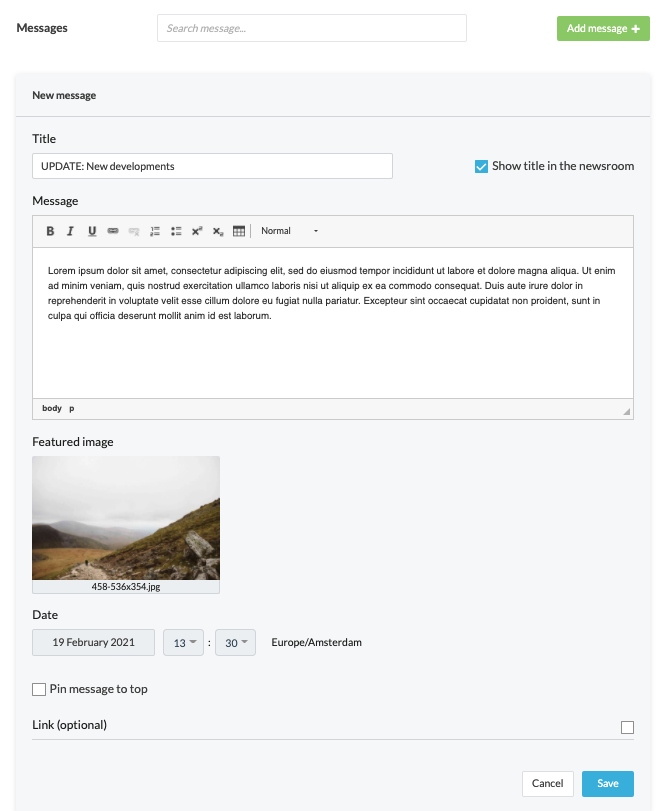 Once done, the overview within the module will look like this: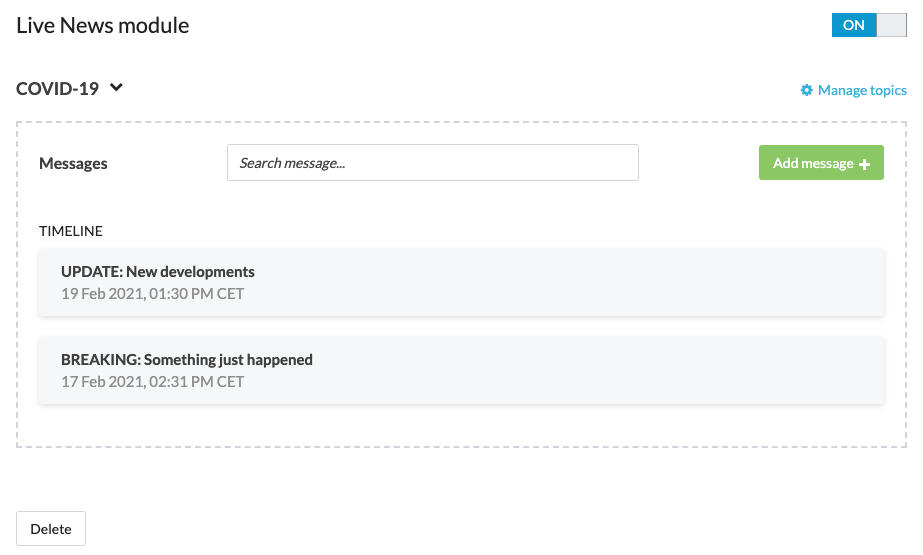 The result posted to the newsroom or into an article may then look as follows. Note that the updates will be shown as being posted '8 minutes ago' rather than containing a timestamp.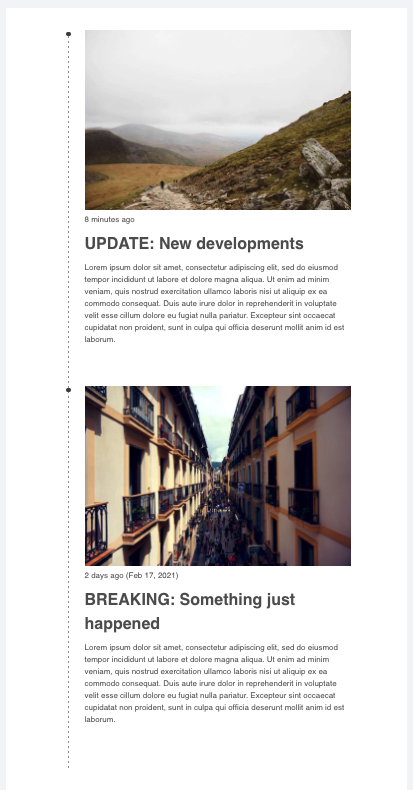 You'll then be ready to post more updates as the story develops.