In order to add a LinkedIn Company profile as a Social Distribution option, a LinkedIn Page Admin must add the account.
1. Go to Publish Options page on a Page
2. Click on the "plus" icon next to "Distribution channels" to open the Distribution options.
3. Select LinkedIn in the dropdown.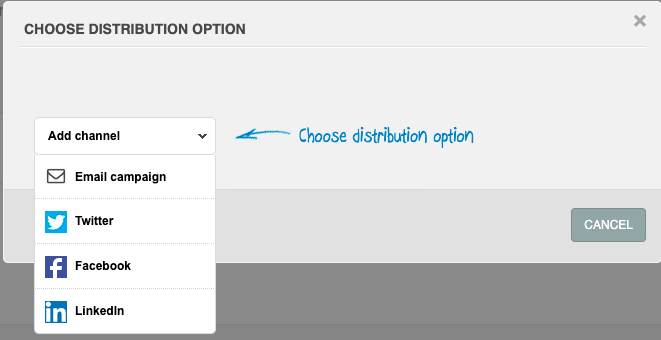 4. Select 'New LinkedIn account'

5. You will be redirected to LinkedIn, where you (or the LinkedIn Page Admin authenticating the account) will need to login and complete the authentication steps.
6. Once completed, you will be redirected to Presspage where your personal account and Company page will be available as LinkedIn Distribution options.
Note: You can remove your personal LinkedIn Account by opening the Options dropdown, and clicking 'Manage channels'.