The platform allows you to export your data to a ZIP folder. This folder contains a JSON feed of all published articles and custom pages.
1. Click on the arrow button near the account and profile images at the far right side.
​

​
2. Click on "Account settings" in the drop-down menu.
​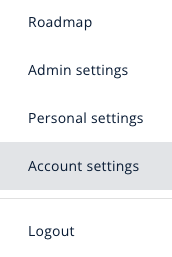 ​
3. Click on 'Advanced' in the left menu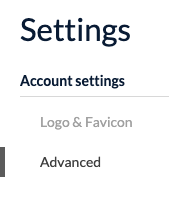 4. Scroll down to find the blue button that states: "Export data"

5. Click the button and it will generate and auto-download the ZIP folder. This could take a couple of seconds, depending on how much data is in your account.
Remember that you can also always access an RSS feed of your newsroom at any time.