Learn how to quickly publish your Release
1. Once all revisions have been made, and the Release is ready to be published to the Newsroom, click "Publish Options". You can find this green button in the bottom section of the menu on the left. This will open the publication page of the current Release.
2. On this page you'll see all available Releases listed per language. By default, all Releases are set to drafts which means that they are "Unpublished".

3. Clicking on the "Unpublished" box, will unfold the other Publish options of that Release. You can choose to immediately publish a release by selecting "Publish now", or to schedule to a future or past date by selecting "Schedule".
Publish directly
1. By selecting "Publish now", the Release will be set to be published immediately to the Newsroom.
2. Clicking "Save" will confirm the chosen settings and all Releases set to "Publish now" will be published. The
current
date and time at the moment of saving will be set for that Release.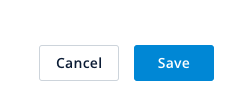 3. After saving, the Release will now show the date and time that it has been published on. You can change the date to a future or past date by clicking "change date".
Related articles