Customizing the way your image module looks
1. Go to "Pages" and select an article.

2. Under modules, hover over the "Multimedia" tab and click on "Images".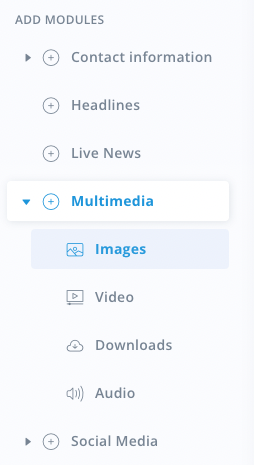 3. Go into your image module and choose how the images will be displayed:
Default: The images appear in a static row in the order they were uploaded. Change the order by clicking and dragging the images to the desired order of appearance from the Image Module.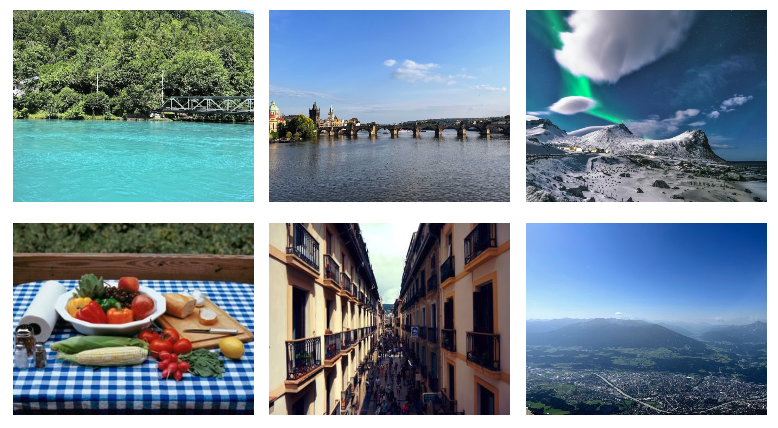 Gallery: The images will appear in a row that scrolls automatically. If you're using a Gallery option, the module should have at least 5 images to avoid repeating images.

Wide Gallery: A wide gallery slider, which can also be set to full width.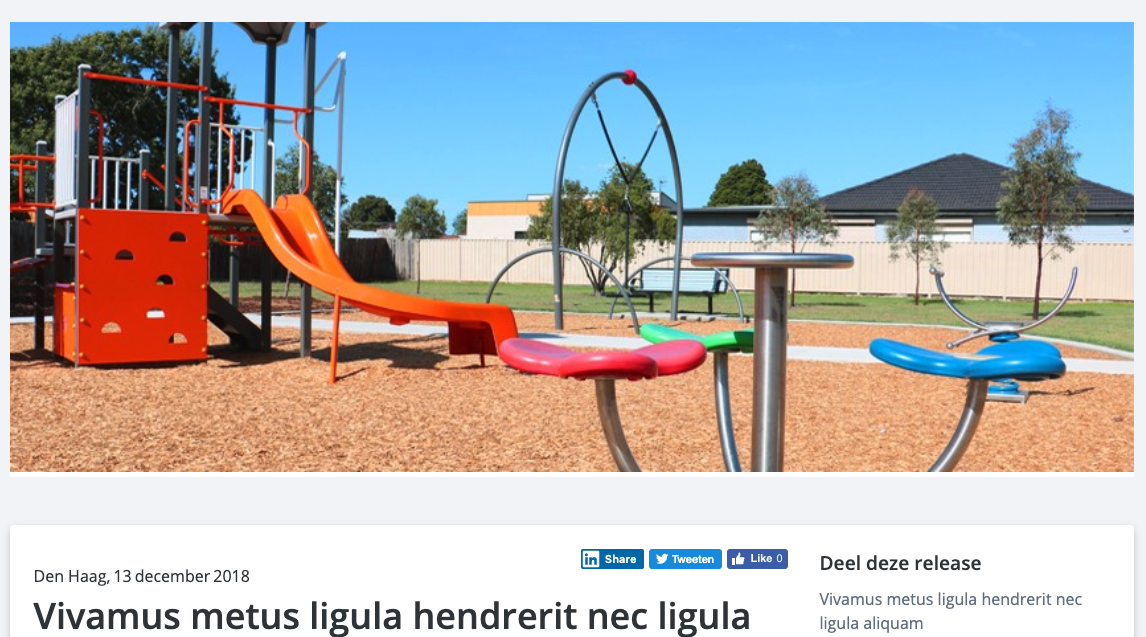 Carousel: The images will stack and rotate when clicked.
There's also a portrait mode display option, for example when you have images of people.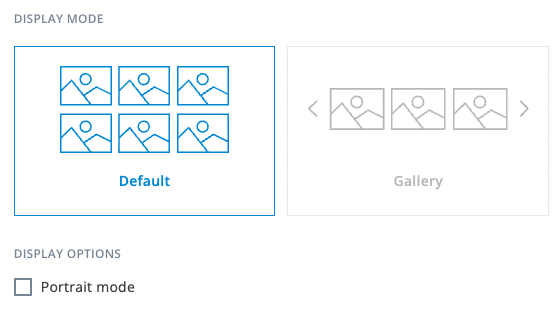 When you're done, the Image Module will appear on the Newsroom or article.