Adding an optional banner image as alternative to your featured image
When you have a featured image but also a News Carousel and/or Featured Article with wide images, you may run into trouble with the different dimensions of the images. After all, you cannot squeeze the contents of a very wide image into a more rectangular shape. Especially with images of people this may result in unwanted results, such as people being partially cropped off of the photo.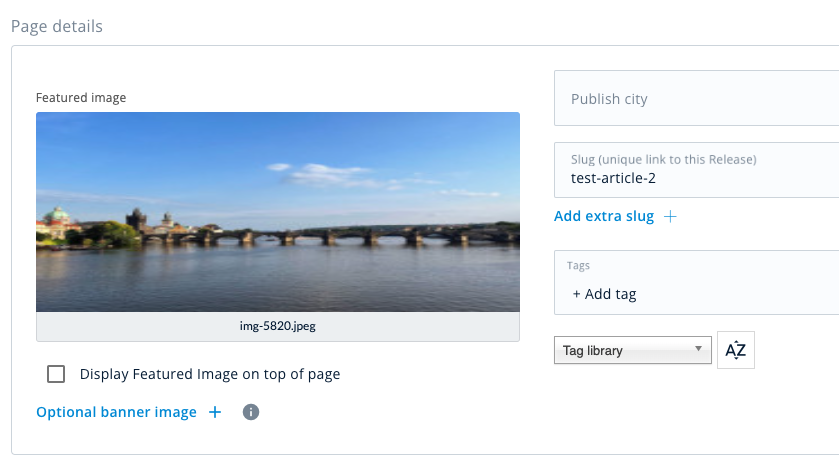 To help prevent this we have added the option to add an 'optional banner image', which can be used to upload the wider version of the image you'd use in the 'featured image' option. It's at the bottom of your article page in editor mode, just below the featured image.

If you add this banner image it will be used in the News Carousel and in your Featured Article module. Clicking on the plus sign will take you to the Asset Manager:

When you've chosen a picture for the banner image, click Save and go back to the article editor.