An advanced settings section for the headline modules has been implemented.

Instructions
You can find the settings by clicking on the gear icon next to the headline in the module.
The following settings are now available:

Exclude tags
Exclude releases that contain specific tags.
Character length
Manage the length of the preview text by setting a character limit.

Read more link text
Edit the text link that will navigate the visitor to the release.
Default settings

Below is a picture of the default settings. The fields are completely empty.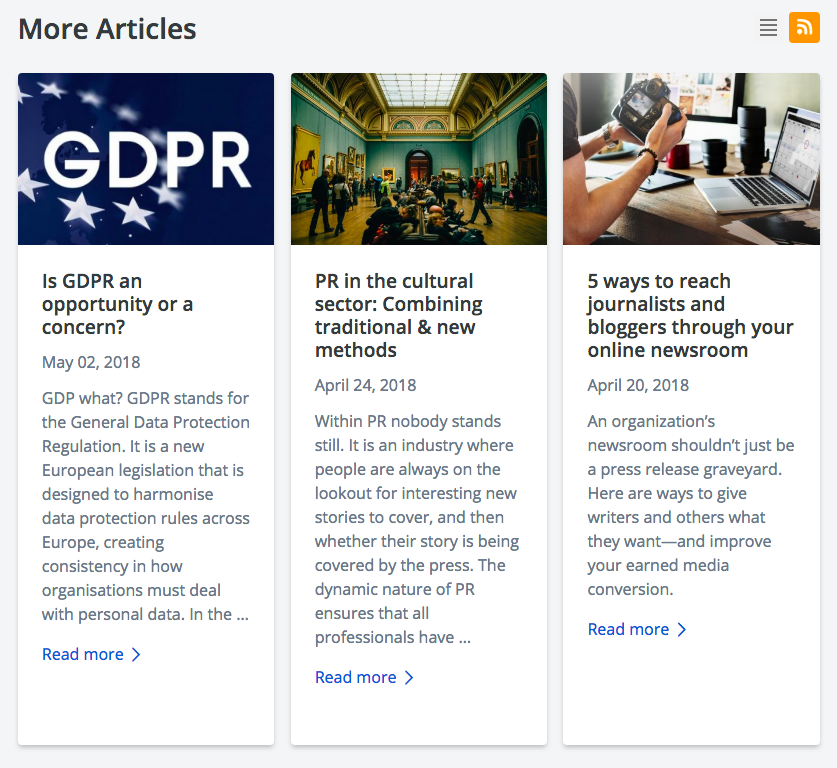 Adjusted settings

The adjusted settings image shows how the headline module looks with a different link text and a limited character length.
Note: the Headline Module pulls the three latest published releases by default. Please ask your Customer Success Manager to configure an 'include tag' or 'exclude tag' to control which releases appear in the Headline Module.