Get up & running in minutes
Table of contents:
Log in
Use your Presspage login credentials to log in to the Presspage Manager. If you forgot your password, you can use the reset password functionality to regain access.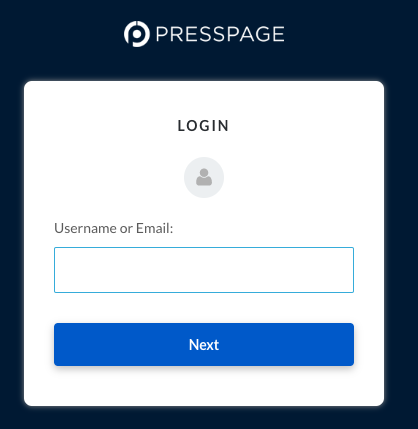 Dashboard
The first thing you see in the Presspage Manager is your dashboard. Here you'll find your last modified cases, statistics of the last case you published and some useful quick links and platform news.
Navigation explained
The main navigation bar consists of the following:
Newsroom
Manage the main page of your newsroom
Cases
Manage individual cases, this is where you will spend most of your time
Email
Send out your news via Email campaigns
Inquiries
Gather all media requests and inquiries in one place without leaving the newsroom
Statistics
Gain insight into the performance of your newsroom and releases.
Support
Ask questions and submit ideas to our team.
Create your first case
Navigate to the 'Cases' section in the top navigation bar.
Click the 'Add case' button in the top left corner, provide a title and choose case type 'new case'. Choose 'Save' when you're done.

Time for some enhancements
Add a title, message and featured image.
Modules and Module order
On the left, you will find a collection of 40+ modules to enrich your release. More detailed information about modules can be found in other articles of this Knowledge Base.
The "Page Layout" overview can be used to rearrange modules and change module titles.
Media Manager
Images, videos, audio, PDFs and other files you want to use in your cases can be uploaded and managed in the Media Manager. You can also search through a stock image database.
Preview your work
Use the blue 'Preview release' button in the sidebar to see what you have created.
Publish your case
To publish, open the publish options. Here you can choose between scheduling or directly publishing the case. You can also easily add distribution channels.


More detailed information can be found in one of the below articles :

Congratulations!
You've just created and published your first case to the Newsroom. For more information, feel free to browse through our Knowledge Base articles.